Great Scott, I'm drinking Pepsi Perfect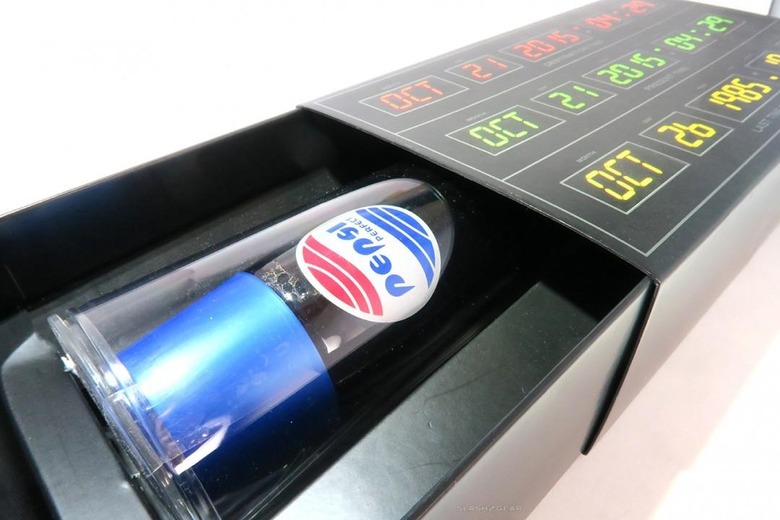 Today we've received our bottle of Pepsi Perfect – a limited-edition release from Pepsi celebrating the 30th anniversary of Back to the Future. As we spoke of earlier, this particular bottle is one of a set of 6,500 bottles that are being delivered to fans in a variety of different ways. While we're not certain you'll be getting your bottle in the exact same package as we've received ours, what you're about to see is the bottle itself in a very special box, with a very special miniature poster (or a postcard, if you prefer) to go along with it.See: Pepsi Perfect is now a reality
The 20th of this month marks 30 years since Marty McFly traveled back to the year 1955, then forward to the year 2015. The movie itself was released in July of 1985 – but Marty travels back in time on the 26t of October. That's the most important date in the whole movie – unless you count October 21st, which is the date in the future and the past that Marty visits.
As such, the film series (all three of them) are being celebrated with the Pepsi bottle you see here as well as a full theater release of the trilogy.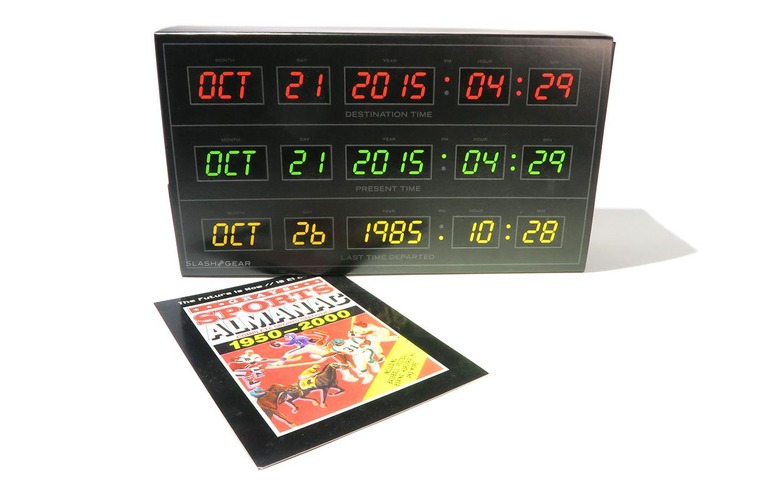 There'll be a massive box set of Blu-rays for this release of the film series as well – containing the cartoon, all three films, and more extra material than you can shake a hoverboard at.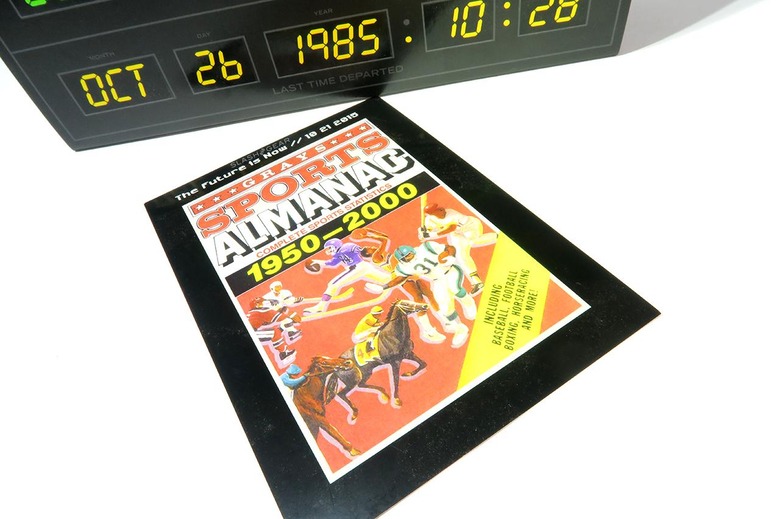 The Pepsi Perfect package we've got here was sent out in advance of the general (limited) release of the bottle to the public. Fans were also able to get a bottle from NYCC this past weekend by dressing up at Marty and heading to the Pepsi stand onsite.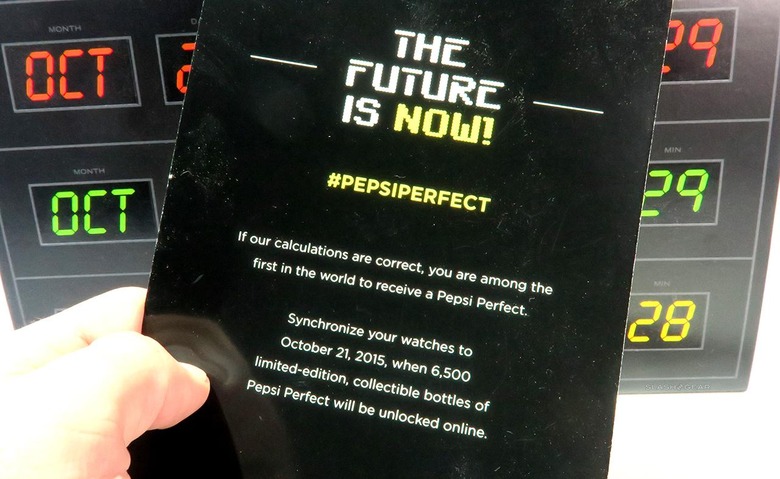 Inside this package we get a single plastic bottle with plastic cap. The package itself is made of relatively thin card stock*, and up front we have our time circuits telling us where the Delorean has been and is about to go.
*Those that purchase the bottle online later this month will receive a different branded box, otherwise known as a "special collectible case" – more substantial than what we've got here.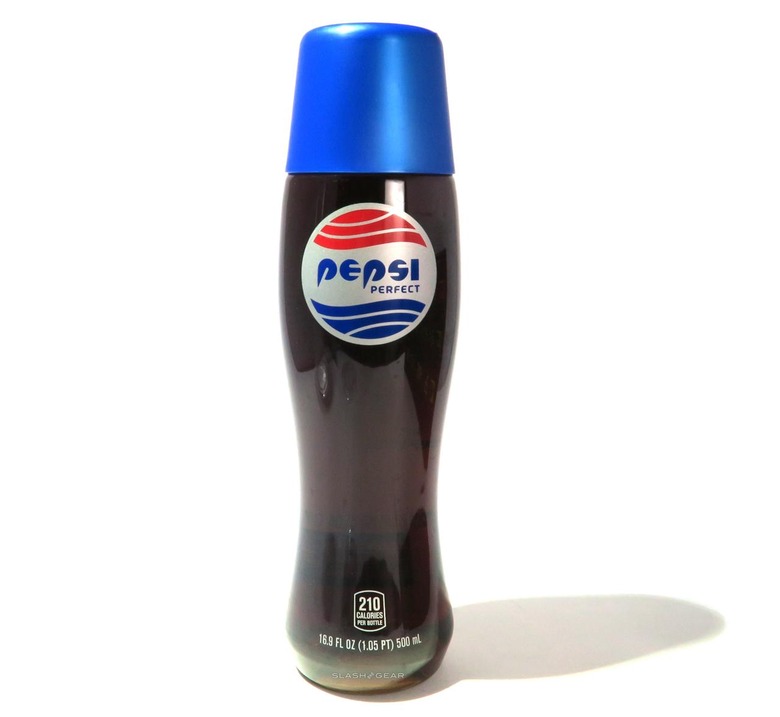 The postcard you see here has the Grays Sports Almanac that causes a ruckus in Back to the Future II, with details on the release of the Pepsi Perfect package on its backside.
Pepsi Perfect has the exact same formula as Pepsi-Cola "Made with Real Sugar." That same formula was previously used for Pepsi Throwback.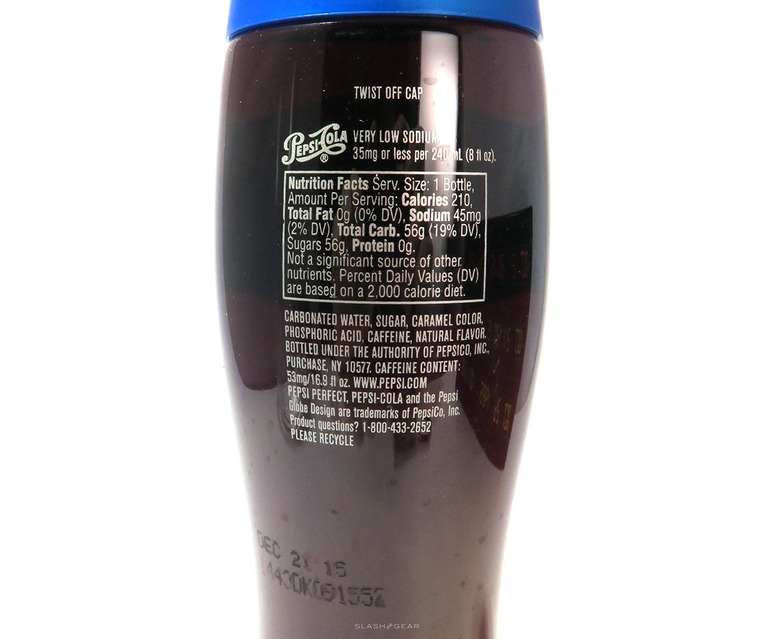 The expiration date on this bottle is December 20th, 2015. With a modified bottle shape and twist-off cap, this bottle replicates the original from Back to the Future II awesomely. It'd be a tragedy if this limited number of bottles were the only set to be seeing release, but as far as we know, that's the situation.
Grab one while you can, if you can, on October 21st, 2015, from Pepsi.com. We'll be guessing a midnight release is in order – that or 4:29 PM, Hill Valley time. You never know!