Pepsi Perfect from Back to the Future is now a reality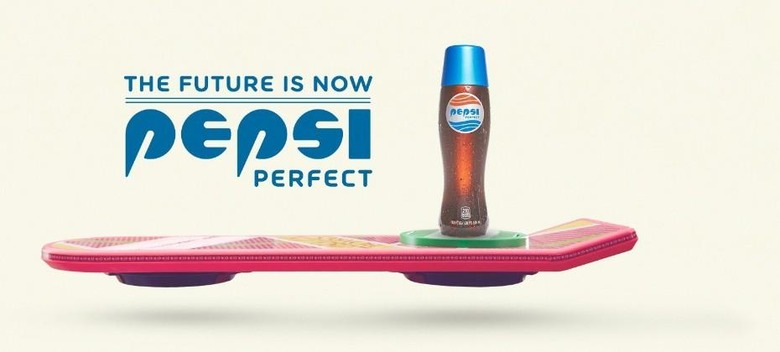 On the 21st of October, 2015, Marty McFly arrived with Doc Brown to bring us all to the Hill Valley of the future. Today one of the most iconic bits of that future have arrived – Pepsi Perfect. Straight from the actual Pepsi company in collaboration with the folks behind the 30th anniversary of the release of Back to the Future, Pepsi Perfect will be delivered to fans for a an extremely limited time, and online only. Sort of. There are a few other odd places the limited-edition bottles will be tossed out.
One of the several places people will be able to attain one of these bottles is at New York Comic Con. Fans will need to be dressed as Mary McFly, including the following vestments: Puffy red vest or Back to the Future Part II jacket, blue jeans, white high-top sneakers, watch. You can also have a hoverboard, but this bit is optional.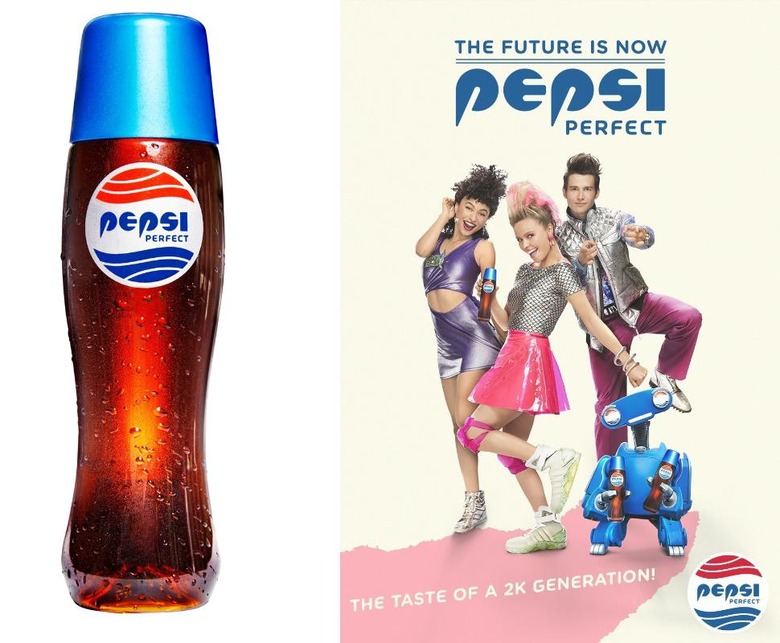 The first 200 fans who come to the Pepsi Perfect Booth (CP101) dressed as Marty at NYCC will be given a bottle – times are Thursday 1-2PM and Friday-Sunday 11AM-12PM (NOON).
Also every day starting at 3PM (at the same booth), fans are invited to play Wild Gunman. "Bottles will be awarded to the fastest gunman in town."
Pepsi will also have the bottles available for purchase online on October 21, 2015. Inside the United States only, these bottles will be up for sale for $20.15 each, coming in a "special collectible case" and limited to 6,500 bottles. Inside each bottle – if you're insane enough to open them – is 16.9 oz of Pepsi Made with Real Sugar (formerly known as Pepsi Throwback – very, very ironically).
Have a peek at the Back to the Future timeline below for more information on how the 30th anniversary is set to blow up.