Back to the Future heads to theaters for 30th anniversary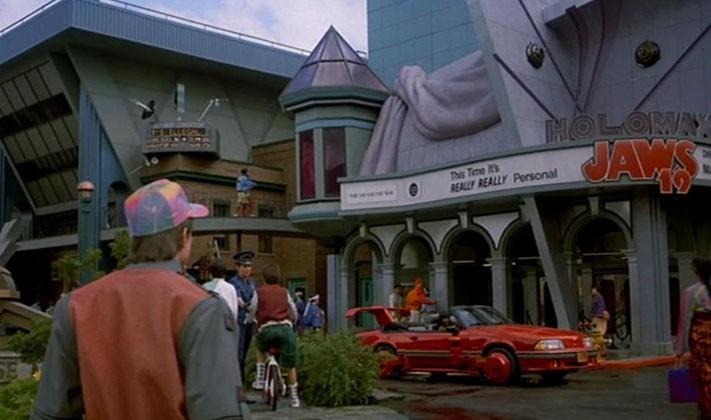 Just as Star Wars did in 1997 for its 20th, Back to the Future will be re-released for its own 30th anniversary this year. This means that on the 21st of October, 2015, throughout the United States the original Back to the Future will be coming to a theater near you. While it's possible the entire trilogy will be delivered in one big go, we're to understand that each film will be released separately, for separate showings with separate tickets. So get your pocketbooks out.
Unlike the 20th Anniversary re-release of the Star Wars films, this Back to the Future theater release will NOT be a "Special Edition." While the prints may have been cleaned up, the original films are just as original as they've ever been. No edits or digital replacements of characters here. Guns included.
Meanwhile Universal Music Enterprises will be releasing an "all-new 30th Anniversary picture disc vinyl soundtrack", headed to stores on the 16th of October.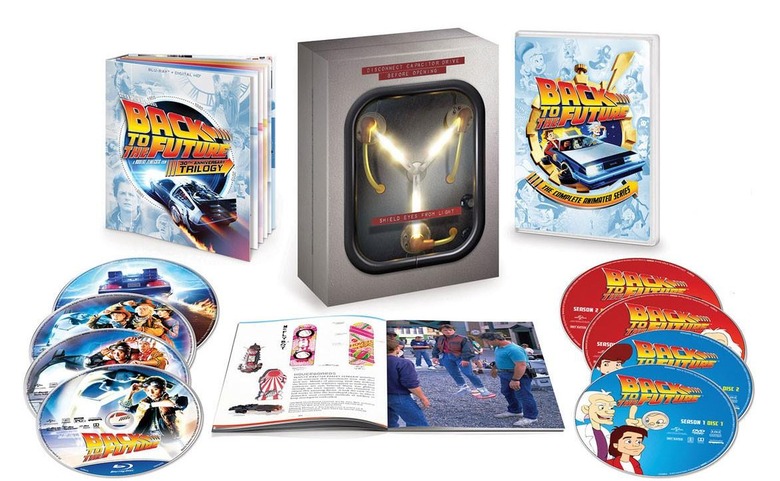 These releases will be joined by the biggest, fattest, most extravagant box set to contain all the Back to the Future movies in the history of the Back to the Future franchise. The Back to the Future 30th Anniversary Trilogy will be delivered in Blu-ray and DVD formats and will contain more content than you could ever possibly want to watch.
This package will contain all three original movies, the complete animated series, a new bonus disc, a 64-page book, and collectible light-up "Flux Capacitor" packaging. This "bonus disc" will include original shorts, documentaries, and a couple more episodes of the animated series, for good measure.
If our calculations are correct, this box set will also be delivered on October 21, 2015. Pricing to be decided.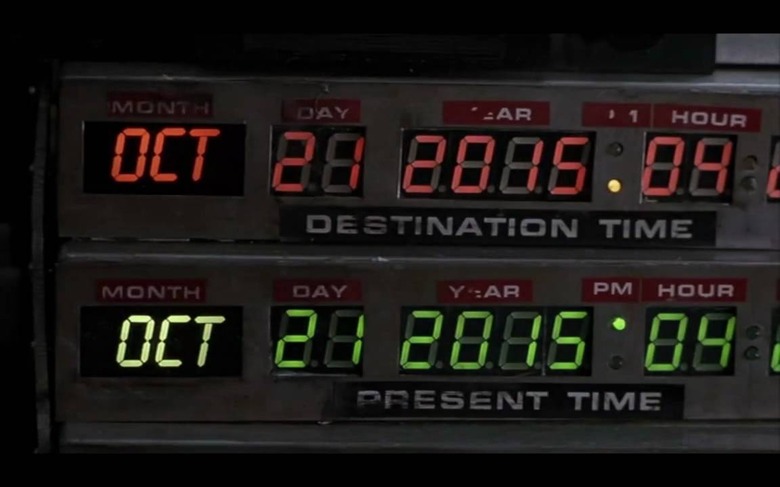 NOTE: Back to the Future actually turned 30 on the 3rd of July. This anniversary date for release sits squarely on the most important date in history – the day Marty McFly and Dr. Emmet Brown traveled through time!