Grand Theft Auto 5 takes more than $800m in day one sales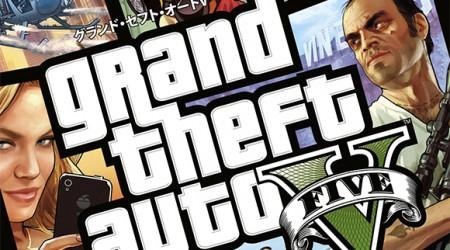 Grand Theft Auto V sales topped $800m in the game's first day of availability, publisher Take-Two Interactive has confirmed, setting a record for the series in the process. GTA5, released on September 17, was Take-Two's fastest selling title of all time, in fact, helped by no shortage of pre-release hype and some retailers opening at midnight for gamers to get their hands on it as early as possible.
Meanwhile, another jolt in sales is expected once GTA V arrives in Japan and Brazil; the current figures exclude preorders in those countries. Elsewhere, deliveries actually began early in some locations, with Amazon UK shipping out preorder copies to arrive the weekend before the official release.
That sort of success didn't come cheap, however. Development studio Rockstar supposedly spent in the region of $115m developing the game over the course of five years, while the marketing budget even exceeded that, with the company supposedly spending around $150m on promotion.
Still, the payoff could well be worth it. GTA 5 is expected to make $1.6bn in its first year of sales, The Scotsman reports, with predictions of 25m copies being sold.
Meanwhile, it also saw the reveal of Grand Theft Auto Online, the companion online service that supports many of the GTA V features. Access to that is included in the purchase price of the game itself, with the virtual doors opening October 1.
Described as "a dynamic and persistent online world for 16 players that begins by sharing gameplay features, geography and mechanics with Grand Theft Auto V," GTA Online will see continuous updates, Rockstar has promised, with gamers able to dip in and out of the virtual world and collaborate with fellow players.