Google's Project Tango graduates from skunkworks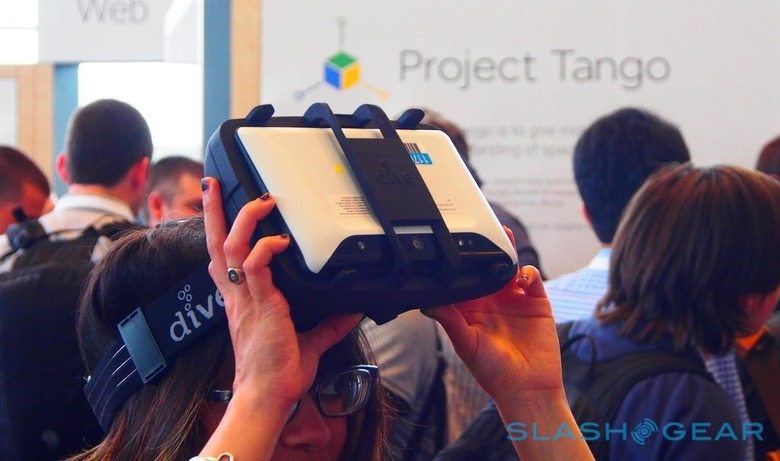 Google Glass isn't alone in getting shuffled around Google, with the 3D-tracking tablet Project Tango graduating today from the Advanced Technology and Projects division. Tango, which aims to do for indoor positioning and 3D mapping what GPS did for navigation, uses a combination of precise movement sensors, cameras, and depth-tracking to build up complex 3D environments in real-time, has until now been placed within Google ATAP, the company's ideas incubator. Now, with developer hardware in the wild, it's time for Tango to get serious.
"ATAP's innovation strategy is characterized by ambitious goals, time limits, and temporary project teams," the Google division said today. "So, after two fast-paced years in ATAP, and many technical successes, the Tango team is transitioning from ATAP to a new home within Google."
Exactly which home that is remains to be seen, with Google yet to confirm whereabouts Tango has landed. Unlike speculation around Glass' repositioning under Nest founder Tony Fadell, however, there's likely to be fewer suggestions that Tango is quietly being axed.
"Google is committed to continuing to invest and develop Tango technology and applications for users," a Google spokesperson told SlashGear. "There are many exciting potential applications for Project Tango, particularly within mobile, but we don't have any specifics to share right now."
Indeed, developer hardware has only been in the wild since November last year. So far, only LG has thrown its metaphorical hat into the ring and said it will launch a Tango-tech based device.
That product – presumably either a smartphone or a tablet – is expected to arrive sometime in 2015.
Tango's appeal, as we found when we went hands-on with the Tegra-powered developer device back at Google I/O 2014, is in how it combines multiple sensor inputs to figure out where it is and what's around it in real-time.
That has potential benefits for augmented reality gaming, mobile mapping, and hyper-localized location-based services, among other things. One of the accessories Google showed off at I/O for Tango, in fact, was a headset peripheral that turned the tablet into an Oculus Rift style virtual reality gaming and entertainment device.
SOURCE Google ATAP