Google's Brin: Project Glass will be self-contained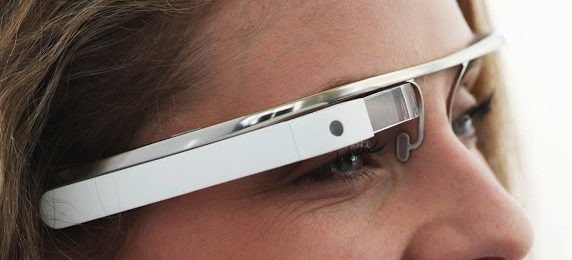 Google is aiming to make the production version of Project Glass a self-contained device, according to co-founder Sergey Brin, an ambitious challenge of electronics and battery miniaturization. Spotted sporting a Project Glass prototype at a charity event for the blind, Brin confirmed to Robert Scoble that the eventual plan is for a single unit rather than a separate tethered headset, Scoble tells us. However, the current prototype is believed to be not quite so advanced.
In Scoble's photographs, taken at a charity dinner for the Foundation Fighting Blindness, Brin is wearing a backpack that's likely to have contained some element of the prototype setup. The problem is mainly one of power: as wearable display specialist Lumus told us last month, it has OEMs using its monocular OE-31 eyepiece in designs that have integrated batteries, but the stumbling block is balancing bulk, weight and longevity.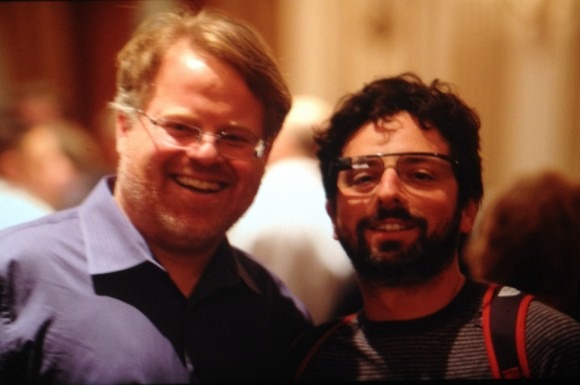 Even if "self-contained" in terms of power, the headset could still be dependent on an Android device – tethered over some wireless connection – for its functionality. The final design will need to be wireless approved by the FCC for instance, it has been confirmed, indicating it will have at least one cable-free method of connecting.
That could be a cellular modem, if the Project Glass team manages to fit an entire Android "phone" inside, or a Bluetooth 4.0 or WiFi link, with a separate handset doing the heavy lifting for processing. Latency is a big deal for any augmented reality device: they're of little use if they can't flag up relevant data until after the real-world situation has come and gone.
[polldaddy poll=6111008]
Exactly when the production Project Glass might arrive remains a mystery. Early rumors suggested Google could have a commercial release ready by the end of 2012, but Brin said that eager geeks should "give us time" to get it ready for sales. More information in the timeline below.