Google VR Headset: Self-Contained, Android Likely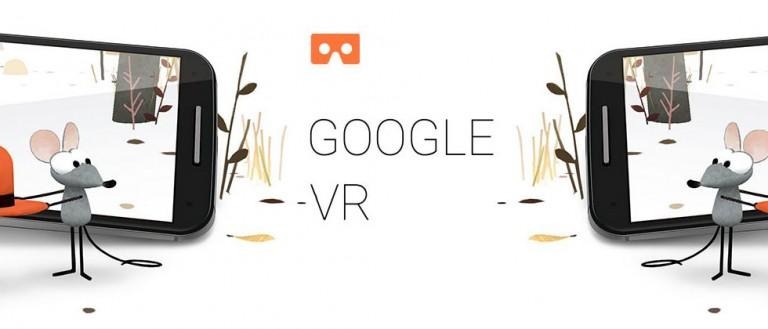 Multiple sources say Google's VR headset will be self-contained, not separate from a smartphone or a PC like its competitors. This would be the first VR headset created by a company in this modern era of virtual reality to do so – sort of. What we're looking at here, according to these sources, is a VR headset that "doesn't rely on" a smartphone, computer, or game console. That's a fancy way of saying that it's basically – very likely – going to be very similar to a smartphone in a VR headset.
Android, you'll be interested to know, was an operating system originally developed for a camera. We learned that all the way back in the year 2013. Since then, after having been used for smartphones and tablets, Android has been used on the following products:
• Television
• Watch
• Smart Vehicle Console
• Gaming Console
• Projector
• Notebooks
• Google Glass
• Camera
And more. Notice how Android isn't limited to one sort of category? Even devices that barely have a UI – like Google Glass – are able to run Android. Are benefitted by running Android.
SEE: Google VR – a long time coming
According to CNBC, Google is developing a "first of its kind stand-alone virtual reality headset". According to the Wall Street Journal, Google's headset will have a screen (obviously), high-powered processors (multiple?), and outward-facing cameras (again, multiple?) They also suggest that they'll be using processors from startup Movidius Inc., saying that they'll "use the cameras' feeds to track the motion of the user's head".
"Since the beginning we've been about making VR available for everyone. We'll have some more to share later this year." – Google Virtual Reality Chief
So what you're looking at here – more than likely – is a device that's running Android and has a display that's not unlike what we've seen with the Samsung Gear VR, but instead of having a completely separate unit (the phone, the headset), they become one.
This one headset is a mobile VR unit.
This one headset is inevitable.
This one headset will run Android – if it doesn't, I'll eat my hat. Again, this is not official information from Google, it's conjecture and hypothesis.
Expect Google to reveal this headset at or around the time Google I/O 2016 takes place. Stick around our Virtual Reality tag portal for more.