Google TV is not dead: Chromecast will co-exist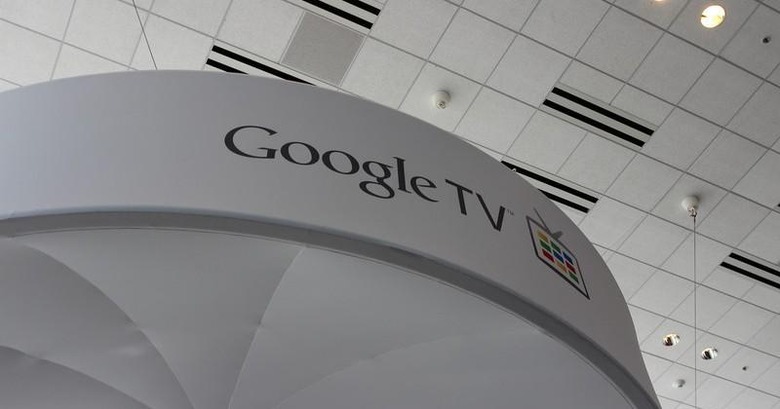 Do not worry that your Google TV will be losing support now that Chromecast has been introduced – on the contrary. This week none other than Google's Sundar Pichai spoke up in an interview confirming and denying several points on Chromecast specifically, making clear the idea that Google TV and Chromecast will exist as separate entities. In fact, Pichai, explained, Google TV will continue to expand as "full-fledged Android for television", complete with Chromecast support.
At the moment you are able to "fling" some content from your Android device to a Google TV device, YouTube and Netflix supporting this sort of functionality on devices like the Vizio Costar (as shown hooked up to a massive TV at Google I/O 2013 below.) What's suggested by multiple sources speaking almost immediately after the Chromecast event yesterday is that Google TV will be getting Chromecast support.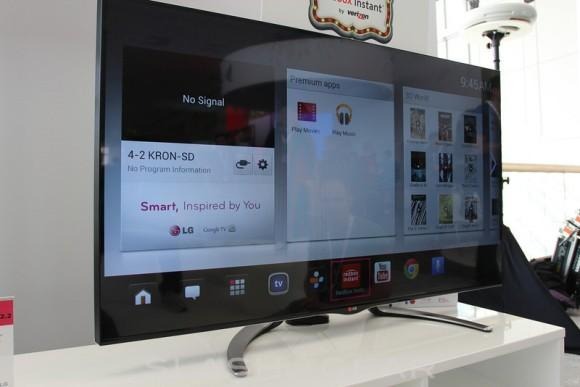 "I'm still gainfully employed working on +Google TV – no it isn't dead, and yes it will support Cast." – Warren Rehman, Google TV
Google TV Developers channel on Google+ notes also that the two teams will high-five into the future.
"With the exciting news about Chromecast we are getting a lot of questions mostly wondering if Google TV is dead.

No, in fact partners are continuing to launch new Google TV-enabled HDTVs and boxes. As we announced at I/O, we are working with partners to bring the latest experience of Android and Chrome to devices later this year. We believe there is ample room for both products to exist and succeed." – Google TV Developers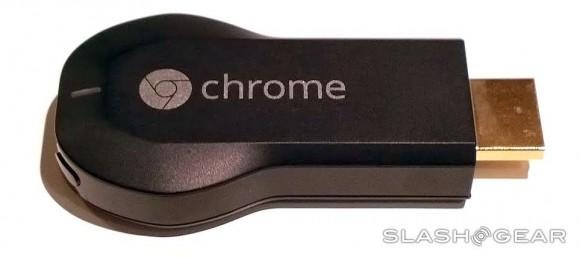 Chromecast is made to work with flinging and basic mirroring of content only. It does not work with Miracast technology, nor does it have the speed required for gaming, according to Sundar Pichai, due to too much latency in the speed Chromecast can connect.
Sound like a good idea? At the moment it would appear that you'll be seeing the same little buttons to fling as you would in the current standard Chromecast experience. To see the full Chromecast experience in a rather basic way, have a peek at SlashGear's What is Chromecast? to learn more!