Vizio Co-Star gets Google Play support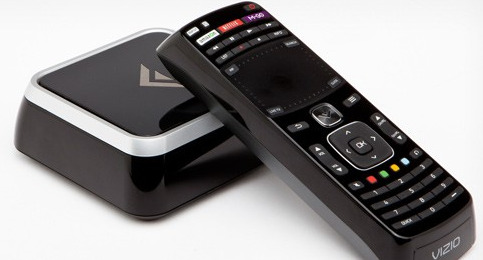 Vizio's Co-Star streaming device now has support for Google Play, allowing users to download content and apps from the Play store and utilize it on their HDTV. Content can be synced from other devices to the streaming device, making it easier to manage purchases. The update was released today, and "will be pushed out automatically over the coming days." The update also brings with it enhanced HDMI and audio stability, better Netflix performance, and faster menus and navigation.
The Co-Star is a streaming device that allows users to merge live TV broadcasts and media streaming, creating a smart TV of sorts. You can use the device to get apps, a Web browser, and media streaming on your HDTV. Apps include Netflix, Google Play Store, YouTube, Pandora, Amazon Instant Video, iHeart Radio, and more.
Technical specs include built-in wifi to keep things neat and uncluttered. The device supports 1080p full HD and is 3D-ready. The device can be connected to a cable or satellite box, allowing users to browse content or surf the web while continuing to watch their shows. The Co-Star uses Google Chrome for browsing, and supports Flash player.
One interesting component of the Co-Star is its remote, which is not only visually-appealing, but also surprisingly functional. Aside from the usual buttons, the "smart remote" features a touchpad for easy navigation. On the back you'll find a full QWERTY keypad, as well as a colorful d-pad for playing games. You can pick up the device for $99.99.
[via Vizio]