Google Shares Surge Amid Blockbuster Earnings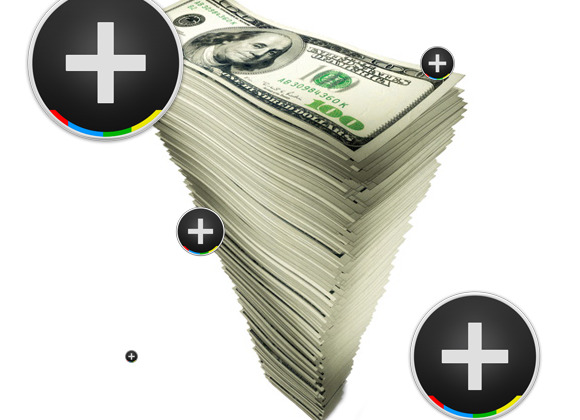 Early Friday saw a surge in share prices for the internet giant Google after a rather important earning's call the day before. This Q2 earnings call saw several announcements burst forth including $9 billion in revenue, this beating their expected $8.6 billion in earnings by a significant among. This revenue growth, being a 32% jump from just last year, had investors toasting on Friday as Google shares (GOOG) jumped as much as 13.5 percent.
Shares of Google's stock grew to as much as $600.25 early in the day on July 15, this being pre-2011 levels on the Nasdaq. If this gain stands by the end of the day, it will be the largest single-day gain Google has had for shares since October of 2008. Certainly something to be joyous about, this right aside announcements of monstrous early growth in the company's brand new social networking site Google+. This site, it was reported yesterday, already has 1 billion items shared per day by over 10 million users.
On the Google Mobile front, Android was reported to have 550,000 device activations a day. These devices get applications from the official Android Market which now also has 250,000 applications available for download. This news came aside assurances from Larry Page that a current Android patent situation was of no concern.
Morningstar analyst Rick Summer had the following to say about the situation:
"At the end of the last quarter, there was what we deemed to be a significant overreaction to perceived overspending," said Summer, "we're seeing early signs that new investments should continue to extend the runway out. There's a little more optimism around these longer-term initiatives."
All results appeared to have been strong in the face of a seasonally slow quarter, macroeconomic softness, and higher costs that investors in Google had feared would add to Google's spending that would then eat into profit margins. Operating expenses increased to $2.97 billion, or a 49% increase, in the second quarter, this adding up to about a third of revenue. Google shares up 12.8 percent to $596.57 on Friday afternoon certainly has most of these investors fears quelled.
The all-time high for Google stocks was hit in November 2007 at $741.79, this after three years of trading, GOOG officially available for the first time in 2004.
[via Rueters]