Google releases Live Wallpaper called "Meter"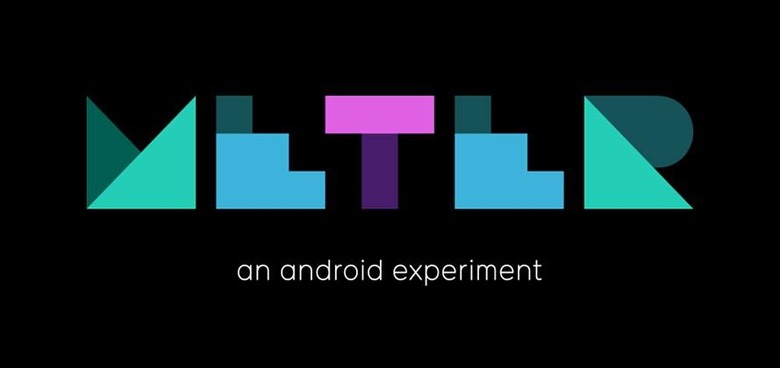 Today the folks at Google Creative Lab have harnessed some odd Android abilities to produce their very own Live Wallpaper. This wallpaper goes by the name "Meter" and provides an Android smartphone or tablet user with a series of geometric shapes that change color based on your device's signal strength, battery life, and notifications count. While all Live Wallpapers use more power than their non-live compatriots, this might be a good example of a time to throw caution to the wind.
The original design and concept for this Live Wallpaper come from Mikel Closer. Code was provided by Jonas Jongejan and Kyle Phillips, and the entire project is a part of the Android Experiments project. You can access the code for this app on Github.
Above you'll see several screens from Meter. Inside the app you'll have several super-simple check boxes to choose from, each with their own permission to access information on your smartphone or tablet. Once the Live Wallpaper is activated, the shapes will appear on your device's home screen. You can find Meter on the Google Play app store for most Android devices.
This Live Wallpaper can be mixed with a number of launchers, requiring only that you give way to the wallpaper component of your smart device. Have a peek at the article 5 unusual Android launchers to spruce up your phone. Or if you're only wishing for a change of scenery, not a battery drainer, see our Marshmallow gallery for some flat wallpapers straight from Google.