Google launches "Android Experiments" for your phone, watch, and tablet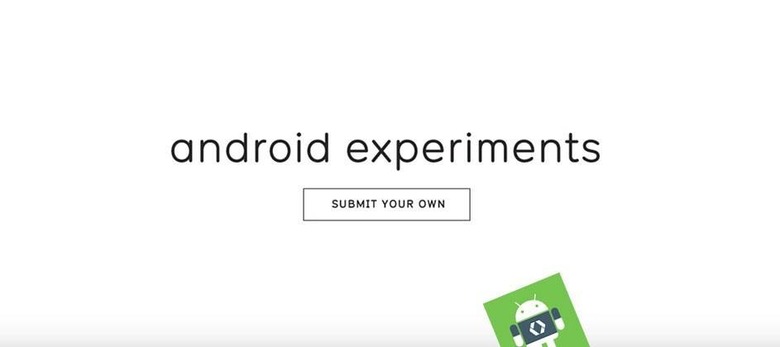 This morning Google launched (officially, this time) Android Experiments, a collection of apps for Android smartphones and tablets. Google suggests that these "experiments" celebrate creativity and code on Android – and they've got the hand-picked collection credentials to prove it. Every app in the Android Experiments gallery has been chosen by Google specifically because they embody the aim of this project. Google wants developers to "push the limits of what's possible on phones, tablets, watches, and beyond."
Each "experiment" in this system of apps is open source – made possible by the developers behind each bit of software for the advancement of the Android smart device universe. "Our hope," says Google, "is to encourage more developers to challenge how we interact with the devices we use every day."
One example of an Android Experiment you can download yourself is "Elements." Elements allows you to capture colors around you with your device's camera and make these colors into a fabulous painting with loops galore. This Experiment was made by LIA Works and can be downloaded from the Google Play app store.
Another example is "Space Sketcher." Using your smart device and a tracked environment, you can create paintings in virtual 3D space. This app was made by Left Field Labs and can also be downloaded on the Google Play app store right this minute.
For a full list of Android Experiments, tap in to the Android Experiments gallery.
If you'd like to submit an app to Android Experiments, head over to the submissions page at AndroidExperiments.com.