Google "Projected Mode" Android tipped to take on Apple in cars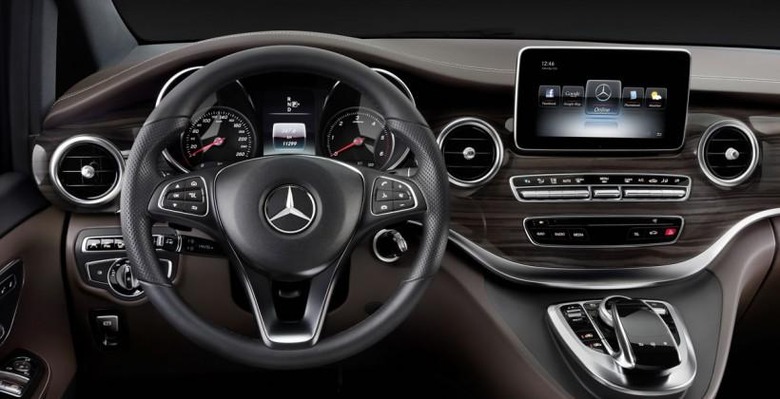 Google may not be letting Apple get all the in-car action, with a job listing tipping new Android dashboard tech in development at one of the brands already signed up for iOS in the Car. Google Projected Mode will be, according to a Mercedes-Benz engineer advert by parent company Daimler, a way to pipe Android functionality from a nearby phone or tablet to the car's own infotainment system of displays, buttons, speakers, and touchscreens, much in the manner of Apple's system.
Technical details are, unsurprisingly, scant. The Google system would "seamlessly integrate" phone and dashboard, so the listing suggests, bringing the handset's native calls, messaging, navigation, and multimedia playback with it.
Similar attempts to rely on a phone for data, voice, and messaging services have already proliferated, though so far they've been limited to what car manufacturers themselves can develop. Lexus and Toyota Enform, for instance, as we tested in the LS 460 F SPORT, uses an app on an iOS or Android device to run a selection of driving-friendly software, such as Pandora streaming through a simplified interface.
The difference with iOS in the Car and, presumably, Google Projected Display – or whatever the system eventually launches as – is that they will be a phone-level service, and as such likely compatible with any car infotainment system marketed as supporting the standard. That could make switching cars, or bringing your personal content to a temporary rental or loaner vehicle, as easy as pairing the two.
Exactly how Google's system connects to the car is unclear, though most of the manufacturer-led versions have used Bluetooth. What isn't in question is Daimler's commitment to the tech. It will be present "in all Mercedes-Benz vehicles in all markets worldwide" the job ad confirms.
Google launched the Open Automotive Alliance back in January to push Android in cars.
Mercedes is expected to be one of at least three manufacturers to reveal iOS in the Car integration – along with Ferrari and Volvo – at the Geneva Motor Show this coming week.
VIA Engadget