Google pressures government to fast-track its self-driving cars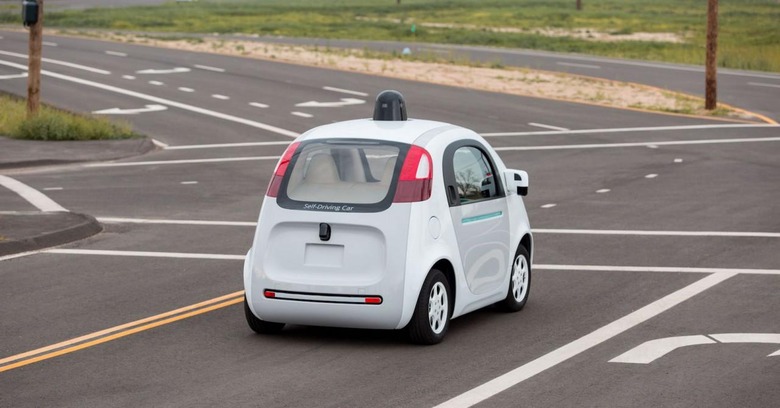 Google is pressuring the US government to green-light more advanced autonomous car testing, including ditching the requirement that prototype vehicles have controls for emergency use. Leader of Google's project, Chris Urmson, has penned a letter to U.S. Transportation Secretary Anthony Foxx requesting more flexibility in how self-driving vehicles are judged, a move which would not only affect Google but any other company working on such technology.
Currently, though Google has several of its pod-like autonomous car prototypes out on the road in different cities in the US, they're more like a traditional car inside than the search giant would prefer.
The company's plan was to do away with all regular controls and simply offer a touchscreen-based interface for navigating to a specific destination. However, the DMV wasn't so keen, and insisted that any car publicly deployed must have brake and accelerator pedals, and some way of steering the vehicle, before they'd be permitted.
"The autonomous vehicle test driver is either in immediate physical control of the vehicle or is actively monitoring the vehicle's operations and capable of taking over immediate physical control," California's DMV stated.
It's rules like those which Urmson is protesting, having spoken on the topic at a hearing held by the Senate Commerce Committee earlier this week. At the time, the former Carnegie Mellon University assistant research professor made no specific suggestions as to how regulations could be changed in the favor of self-driving development.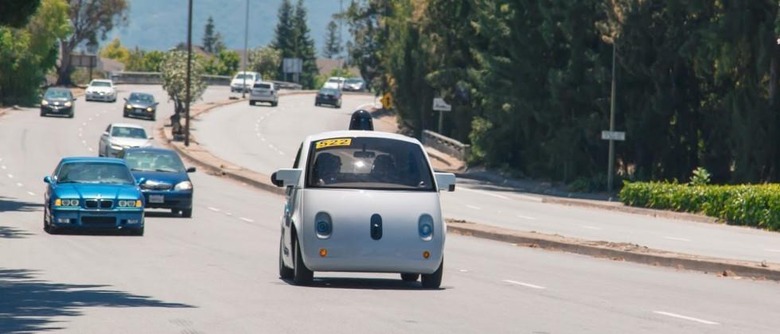 That was saved for a subsequent letter to Foxx, however, not yet made public but a summary of which was previewed by the Associated Press.
In it, Urmson argues for a "tight but realistic" timeframe by which those creating autonomous cars could demonstrate and have approved that their vehicles are compliant with federal safety standards. That would in turn allow them to be sold, though with the possibility of usage limits established according to regulators' concerns around safety.
Such a process could dramatically speed up the process of real-world testing and, beyond that, deployment.
The government maintains that it's open to suggestions from stakeholders in autonomous driving as to how current policies and regulation could be improved. Back in January, President Obama outlined a $4bn, decade-long plan to bring self-driving technologies to market, which would see – among other things – a "common multi-state framework" created so that the playing field was equalled across the country.
Whether Foxx and his colleagues will accept Google's proposals remains to be seen, of course, and the search giant is unlikely to be the only company weighing in on how it envisages best-practice in car testing evolving.
No matter the decision, it's increasingly clear that – even with computers at the wheel rather than easily distracted flesh & blood drivers – they can still cause accidents. Earlier this year, a Google car was at least partially responsible for a low-speed collision with a bus.