Google Play Music All Access hits the iPhone through gMusic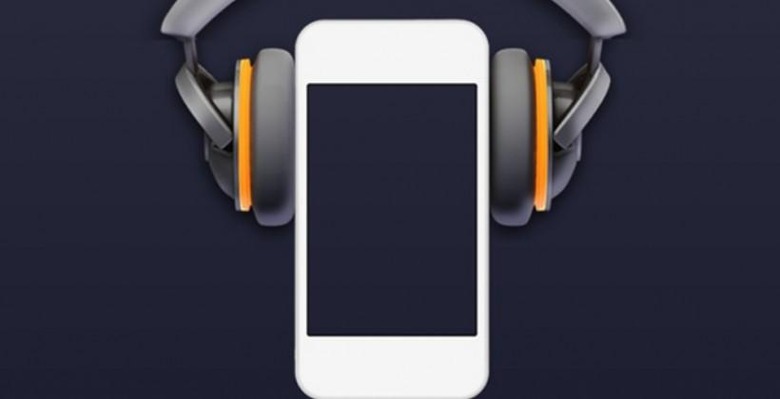 This week the folks at the app called gMusic have pushed through an update to include Google Play Music All Access for iOS users – iPhone, iPad, and iPod touch included. This update is one that allows the app to stream music using the app's ability to access all features included in the Android Google Music app, here "unofficially" on Apple's devices. Google Play Music All Access is a service that was introduced earlier this month at Google's yearly developers conference Google I/O 2013, working with a monthly subscriber fee for streaming "radio" access to the full Google Music library.
Here at SlashGear, members of the staff (including yours truly) have been using gMusic since late 2011 when we reviewed the XtremeMac Tango TRX – that's an Apple iPod dock-toting wireless speaker that's still kicking out the beats today. There the user interface for gMusic wasn't exactly as user friendly as it is today. Today, the developer team behind the app have kicked things up a notch – just that .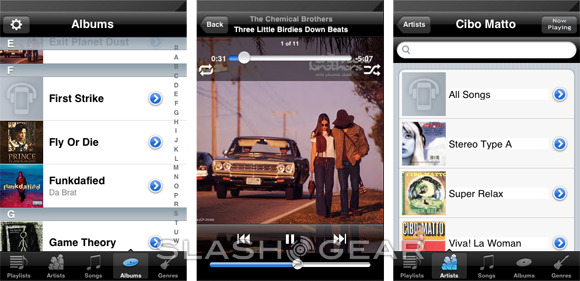 ABOVE: gMusic from 2011. BELOW: gMusic today, spring of 2013.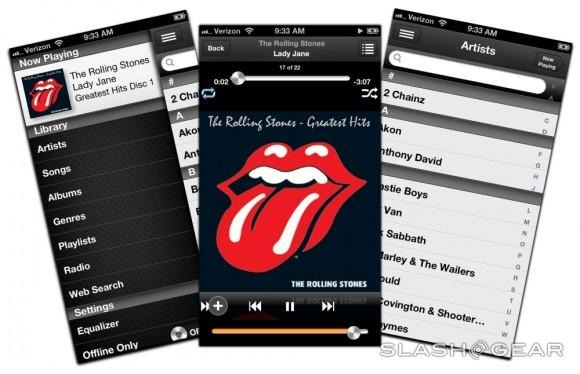 This week's update to version 6.0 of gMusic reveals – for those of you who haven't used the app in a while – a user interface that's far more friendly and ready to be a real replacement for the built-in music player for iOS. The icons within the app have been smoothed out, the lines are clean, and the overall aesthetic is up to par with the content.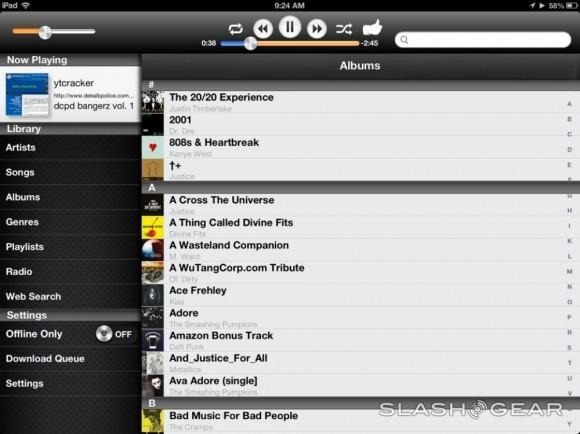 ABOVE: gMusic on the iPad. BELOW: more gMusic on the iPad – YT Cracker up for play.
Now the only thing you'll be wishing for is an update to Google's new user interface. At Google I/O, the developer team behind Google Music updated the UI for the Android app, making it gesture friendly and clean at a level equalling that of the Google Play store – also updated this month.
That's what happens when you're working as a 3rd party system trying to keep up with the original: they're always one step ahead!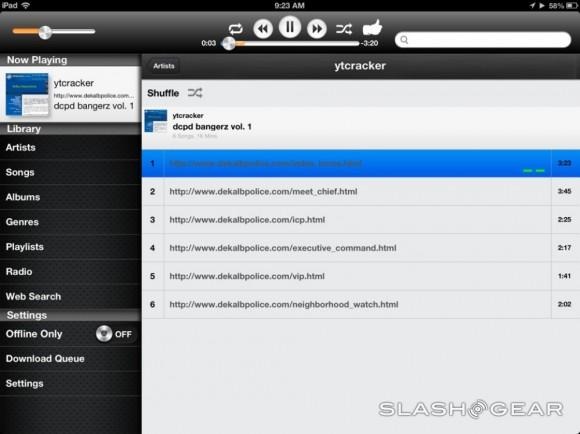 That said, there's no official alternative to gMusic on iOS, and from what we've seen, there's not been a whole heck of a lot of good competition for it either. You'll be tossing down $1.99 USD to grab this app if you're picking it up from iTunes in the USA, and the team at Interactive Innovative Solutions LLC have made it worth the bucks.