Google Pixel 2's camera gets a making-of video of its own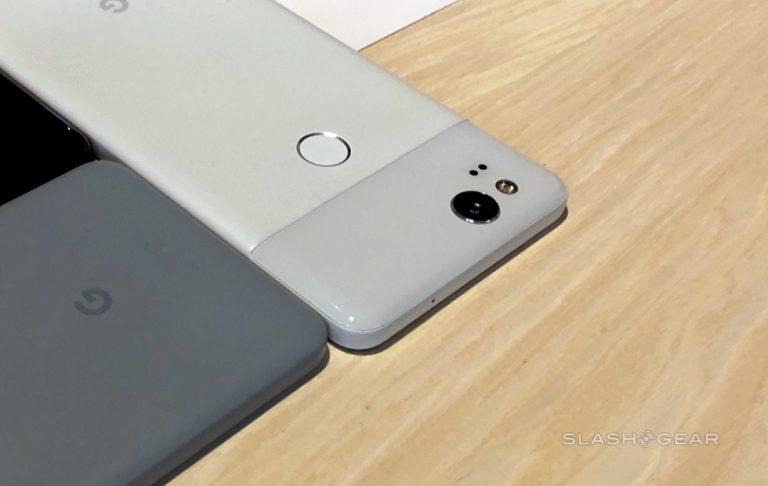 This week the folks behind Nat and Friends (at Google) released a video all about the Google Pixel 2's camera. This insider look is unlike anything any other publication was or is able to produce, largely because of the long-term access being a Google employee affords a video-maker like Nat. There's also an accompanying video that's been published this week that's a bit like the mini-tour (of the Enchanted Highway) we did last year with the first Pixel.
Included in the video from Nat and Friends below is a set of interviews with Google's mobile photo pros. Marc Levoy, Google Computational Photography Team Lead, is here, as is Isaac Reynolds, Pixel Camera Product Manager. In addition to getting specific about the Pixel camera itself, this video is really good at making the most important aspects of most any mobile camera plain and easy to understand.
SEE TOO: Google Pixel 2 XL hands-on: two tone, next level
Next in line in the video is SukHwan Lim, Imaging and Vision Lead at Google, who speaks about megapixels as well as sub-pixels. Each pixel on this new device's camera's image sensor has left and right sides, making the sensor have 24-sub-pixels instead of the more publicly stated 12-megapixels. This image sensor likely comes from Sony again this year – as most major smartphones opt for since Sony's IMX-series image sensors are amongst the best in the business – if not outright the commander of the whole mobile phone sensor industry.
The video goes in to some features of the Pixel 2's camera software as well. Yael Pritch Knaan, Portrait Mode Team Lead at Google, speaks about Portrait Mode for the Pixel 2 in detail. For additional image work post-capture, Nat spoke with Andreas von Sneidern of Image Tuning and Quality for Google. She also speaks with Software Engineer Irene Zhu about video stabilization and the test process Google does to make it great.
Finally, there's another video which takes the Google Pixel 2 on the road with both Nat and Lo. Of special note here is the fact that while the video is posted in 4K, not every single shot was filmed in 4K – there's a bit of a mix. Nat and Friends also notes that 100% of the photos and videos in this video were captured on the Pixel 2 or Pixel 2 XL (both of which have the same camera system, processor, RAM, etc. "No color editing or post production processing was performed on the image files."
For more Google Pixel 2 action, have a peek at the timeline below. We'll be doing our own mega Google Pixel 2 Review soon – stick around and see!