Google Pixel 2 revealed in XL pack of details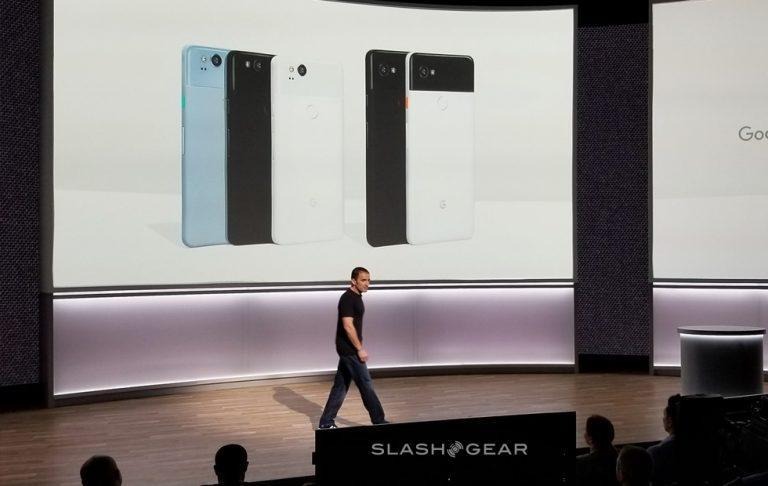 This morning the folks at Google revealed the Google Pixel 2, a device that takes the original Pixel to a new level in functionality and power. This device is actually two devices, coming in as the Pixel 2 and the Pixel 2 XL. The smaller of the two devices is quite similar to its predecessor save a new processor and camera setup, while the larger device has a significantly different display, as well.
The Google Pixel 2 XL works with a P-OLED display with 2880 x 1400 pixel resolution. That comes out to a cool 538 PPI (pixels per inch) across a 6-inch panel. This device has Gorilla Glass 5 across its face for scratch resistance, and Android Oreo will be on the device right out the box.
SEE TO COMPARE: Google Pixel 2 XL vs (first gen)
The display for the Pixel 2 XL is longer than it was before – or taller, however you look at it. It comes with an 18:9 aspect ratio where the first Pixel XL came with a 16:9 aspect ratio. It also has a slightly smaller set of bezels on the right and left of the display (when held in portrait mode), and a slightly larger set of bezels above and below to make way for 2x front-facing speakers.
Inside Google's packed the Google Assistant – available from any screen. On the back of both the Pixel 2 and Pixel 2 XL is a fingerprint reader which, like the original Pixel, also allows the notifications panel to be pulled down with a swipe.
The battery inside this device is a whopper with 3520 mAh – charged with USB-C, only. Both the Pixel 2 and the Pixel 2 XL will come with a Qualcomm Snapdragon 835 processor with 4GB of RAM. Inside there'll be 64GB of data storage with no micro-SD card for storage expansion.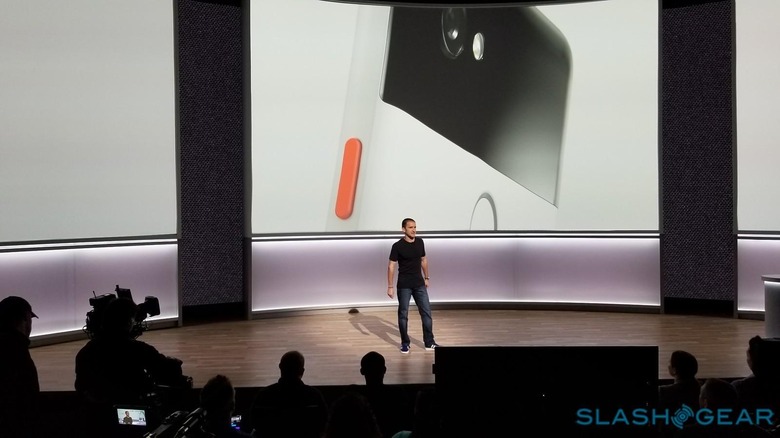 The only card you'll be putting in this device is a nano-SIM card, though there'll also be an embedded SIM (a permanent eSIM) for international travel and whatnot. All major carriers in the United States will be able to roll with these devices as they're covered for both GSM and CDMA data.
Both the Pixel 2 and Pixel 2 XL work with Active Edge. This is the HTC-made feature that allows the device to activate a wide array of abilities by squeezing the edges of the device. It'll activate Google Assistant or take a selfie – and a whole lot of other things, too.
There's no headphone jack on either model. I can't even handle this, but I feel I've successfully described my full feelings on the matter back in the article called I Swear To God.
Back-facing cameras will roll with 12-megapixel sensors while the front-facing cameras will be 8-megapixels deep. These cameras should (hopefully) perform as well as or better than last year's Pixels, which until the iPhone 8 was released, dominated the smartphone camera best-of charts around the world.
Have a peek at our Android Hub for more information on the Pixel 2. The above gallery and the below timeline will give you all you need for info on this set of devices as well. We'll have our own hands-on with the device today (very soon) and our own review as soon as possible!