Google Nexus Plus: Somewhat of a Reality?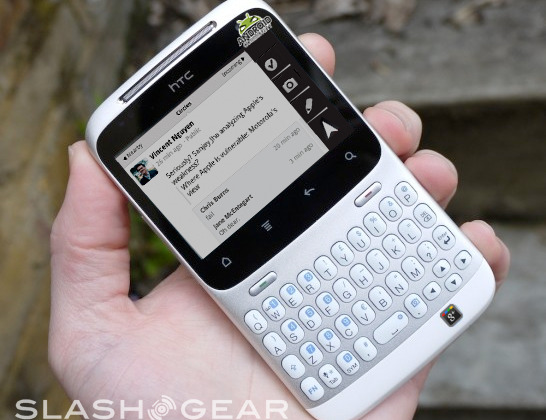 When I say Nexus Plus, you know I mean Nexus+. We've got a rumor here published by one above-average unbelievable source, that being a "G00gle Plus" account on Facebook that publishes information like a real source only to get followers – and heck, why not? Such things can be fun, right? Only here's the catch: their newest update has some really REALLY juice information you'll not be able to get anywhere else, it's no copied-down watered-down re-release like the rest of their statuses. This newest status says they've seen the newest Google Nexus device, and they're saying that this "Nexus 3 (name not finalized)" will have "the special one click sharing button for Google+."
Before we even begin to take the actual status apart (as seen below) for its grammatical errors, horrible way of putting things, and general downright unprofessional nature, let's take a sip of the punch: what if?
What if there were a device not unlike the recent additions to the HTC crew on the Facebook side, that being the HTC ChaCha, the HTC Salsa, and the USA AT&T version of the HTC ChaCha, that being the HTC Status? It wouldn't be too far-fetched to just take that Facebook button and turn it into a G+ button, would it? Let's take a look at a video of how Facebook is integrated into the ChaCha, courtesy of Chris Davies from his full review of the unit back on June the 13th:
HTC ChaCha Facebook integration demo:
[vms 2368a99f1d032c884854]
A single tap allows you to add a status update, options for adding photos you take on the spot or taken from a gallery are right at your side, and tagging friends of yours is instantly apparent. Can you see how easily this would translate to Google+?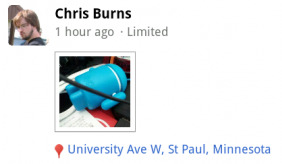 A long-hold loads up Facebook Places so you can check in. Google+ already has a similar feature with Google's checkin feature on Maps and with Latitude – Google's G+ app even has a feature where you can see all updates from people around your GPS location – cool! The same thing works if you're using the phone's built-in media player to play music you'd like to share.
See also: [A Google+ Guide from Top to Bottom]
Then again, Ice Cream Sandwich (aka Android 4.0) is supposed to do away with physical buttons altogether, so who knows. Also you'll note that they're saying the next Nexus device will be an HTC device, but that's obvious if it's going to bite on the Facebook phone, right? Of course!
Nexus, you mystery machine you!