Google: Nexus 7 is proof we won't give Motorola special treatment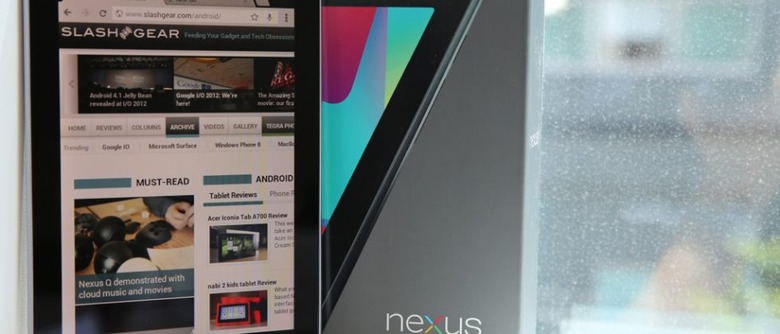 Google has explained why it selected ASUS rather than Motorola Mobility for the Nexus 7 tablet, arguing that the good of the Android ecosystem is more important than giving the US company preferential treatment. "We acquired Motorola to help the ecosystem in terms of patents and intellectual property" director of Android partner engineering Patrick Brady told CNET, though conceded that he could understand other partners looking on with some skepticism and fear.
"It was important for us when we acquired Motorola to stress to our partners that we weren't buying Motorola to get in the hardware business and compete directly with them" Brady said. As far back as August 2011, Android chief Andy Rubin was insisting that Motorola would not be a lock-in for the future Nexus products, something that panned out with Samsung keeping the reins for the Galaxy Nexus.
"At first I think our partners weren't sure whether we really meant what we said about not giving Motorola preferential treatment" Brady admitted. "But they've seen us do another Nexus smartphone with Samsung and the Nexus 7 tablet with Asus, so I think they see that Motorola is not getting preferential treatment. It's all about the ecosystem."
In fact, Brady is confident that other OEMs have subsequently been quick to recognize the advantages of Google wading into hardware development. "Android is open source, so they understand that by developing these products we're working with silicon vendors to make sure all the technology works with the software" he points out. "And we're enhancing the software."
The Nexus 7 has been particularly lauded for its relatively affordable price tag, starting at $199 for the entry-level 8GB model. That's down to a combination of cheaper components and different priorities; you can find out full review of the tablet here.