Google Maps update: "Faster route now available"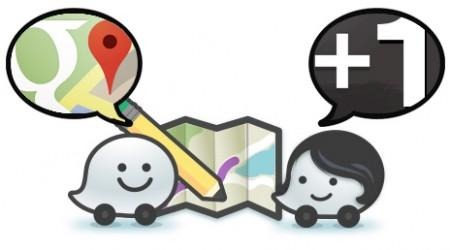 This week Google fully recognizes the power of Waze in their maps apps. With Google Maps' update here and now, the 2013 acquisition of Waze has not only been integrated in a real physical way with "Faster route now available" appearances both on Android and in iOS, but Google literally makes the mark in their Google+ release. Here they say "Outsmart traffic and save time on the road", effectively usurping the classic "Outsmart Traffic" tagline for their own.
Google Now also got the Waze treatment back in November of 2013. Traffic incidents were able to be seen right alongside rugby scores and the weather.
The first appearance of Waze in Google Maps was back in August of 2013, when Google Maps first started working with Waze alerts like road closures, construction work, and accidents. It was apparent back then that Waze was continuing to be its own unique app, with additions of Google Street View and Google Search abilities appearing on both the iOS and Android versions of the app.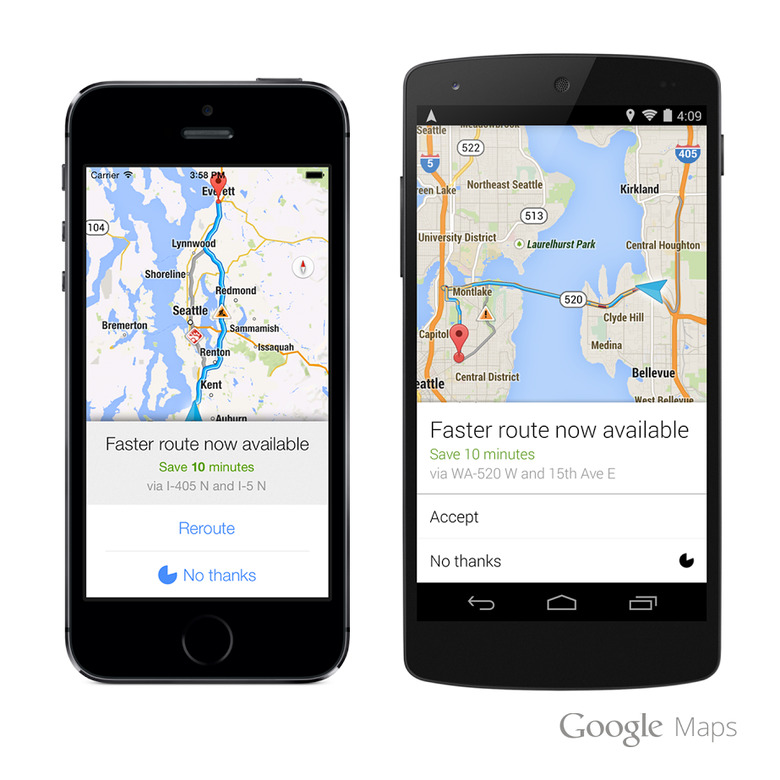 At the moment it would appear that the Waze team remains largely in Israel as it was first reported in the official acquisition article from June 11th, 2013. Both the iPhone and the Android versions of this app will be available immediately if not soon.
We'll be testing this so-called "Navigation with Dynamic Rerouting" in the field soon. If you've used it already, let us know how well it works!