Google Lens pretty much confirmed for Pixel release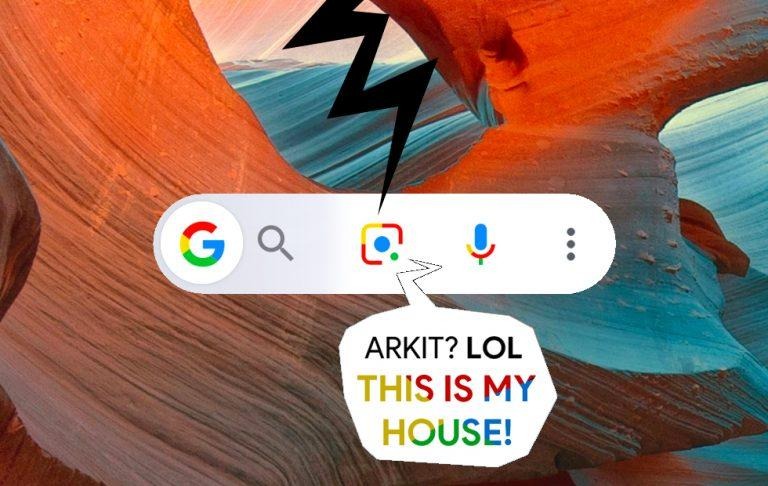 Google Pixel 2's main super secret feature seems to have spilled here days before the device is revealed with Google Lens. The feature's been in Android before for more than a half-decade – in different forms, through different Google apps – but now's the time. In an APK teardown of the most recent version of the Google app, a Google Bar has been discovered with an in-OS editor and a new icon – ready to roll for the new version of Google Lens.
Thanks to the intrepid APK explorers at 9to5Google we've got our first look at the Google Bar editor. Much like the average Android user is able to customize their wallpaper and (sometimes) their theme colors, here the Google Bar gets live. The Google Bar can be seen here in a brief demo of what's coming to the Pixel 2 in very short order.
The above demo was captured through a build based on the most recent version of the official Google app. The components are there, they just needed to be picked out and re-arranged a bit. Even if you take part in the Google app (Beta), this version of the Google Search bar might not appear for you – odd, isn't it?
With Google Lens, your smartphone camera won't just see what you see, but will also understand what you see to help you take action. #io17 pic.twitter.com/viOmWFjqk1

— Google (@Google) May 17, 2017
Back on August 25th I wrote an article called This is Pixel 2's secret weapon VS iPhone 8, centered on Google Lens. Not a whole lot has changed since then – Google Lens was introduced as a "new initiative" at this year at Google IO 2017. The following video shows how Google Lens works:
The Google event on the 4th of this month will show the world how Google sees it – right through the Lens of the Google Pixel 2. Stick around as we get the full business straight from Google at said event, reported to you here on SlashGear in our main story feed. We'll get up close and personal with everything from Pixel 2 to Pixel 2 XL to the displays, cameras, and Google Lens, too!