Google Launches iOS 6 Update For Chrome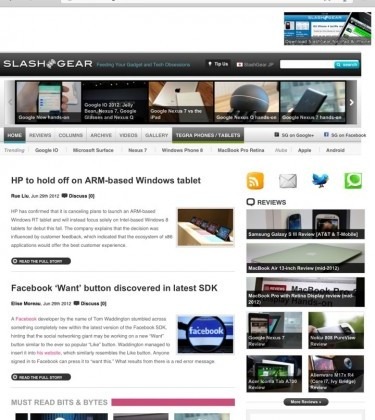 We already told you that many iOS developers have issued updates for their apps now that the iPhone 5 and iOS 6 are on the scene, and now we can count Google among that group. Despite being given the cold shoulder by Apple in its new Maps app, Google has delivered an update for Chrome on iOS. Most importantly, this update adds increased functionality for those using iOS 6 or an iPhone 5.
So, this latest Chrome update makes it play nice with the iPhone 5's bigger screen and iOS 6. What else does it do? Not much, apparently, as the only other changelog entry states that Google implemented a number of "stability and security improvements" with this update. What those improvements are exactly is anyone's guess, because Google doesn't dive into specifics. Instead, we get a changelog that is a whole two entries and twelve words long.
In other words, if you don't own an iPhone 5 or haven't updated to iOS 6 yet, there won't be much for you in this update. After all, while boosts to stability and security are always needed, they aren't really anything to get excited about. Still, there are a lot of iOS users out there who prefer to use Chrome over the competition, so we don't doubt that this update will be appreciated by many.
Google definitely isn't alone when it comes to updating its apps with new functionality for iOS 6 and the iPhone 5. A bunch of developers managed to push updates for their apps on the iPhone 5's launch day, while many more were issuing updates throughout the weekend. A ton of developers will be launching updates for their iOS apps in the coming weeks too, so this is only the beginning. You can find the iOS version of Google Chrome by clicking this link, and if you haven't checked it out yet, be sure to have a look at our review to see what we think of the app.