iOS developers deliver app updates for iPhone 5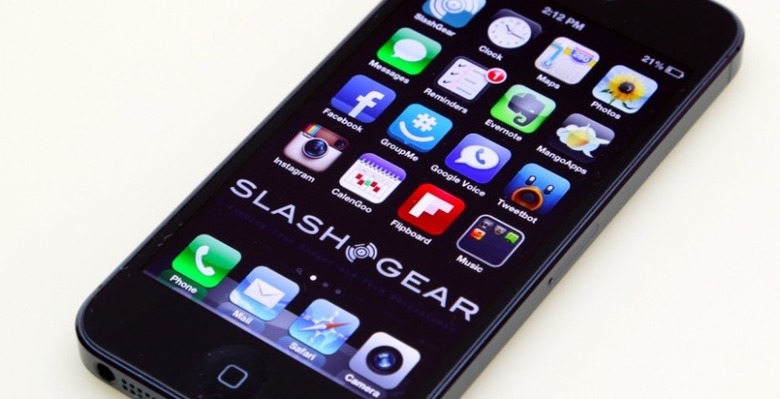 The iPhone 5 has only been available for a few days, but some iOS developers have wasted no time in pushing updates for their apps. Of course, all iOS apps are compatible with the iPhone 5, but some developers are releasing updates so their apps can take advantage of the extra screen space. Some of these developers delivered their updates on Friday, the day the iPhone 5 was released, while a steady stream of iOS devs have been launching updates throughout the weekend and into this week.Mashable reports on 20 apps that have been updated to take advantage of the iPhone 5's screen, including Instagram, Tumblr, Foodspotting, and Color Splash. A number of games have been given updates as well, with titles like Infinity Blade 2, Temple Run, and Minecraft Pocket Edition all ready to go with your iPhone 5.
On the flip side, Engadget reports on a handful of apps that received updates on the iPhone 5's launch day. A number of apps from major companies are there, including Facebook, Kindle, Evernote, and Flipboard. Twitter and Tweetbot have both been updated as well, with Tweetbot actually beating Twitter to the punch in this particular update race. These just scratch the surface, however, as a ton of developers are racing to get their updates out for iPhone 5 users.
The nature of these updates range – for instance, some are just small, simple updates, while others have a little more heft to them, adding things like a new UI or all new functionality. Over the coming days and weeks, we'll be seeing many more developers push iPhone 5 updates for their apps, so if your favorites still haven't been updated yet, it's likely only a matter of time. Have your go-to iOS apps been updated for the iPhone 5 yet? Also, be sure to have a look at our iPhone 5 review to find out if the latest iDevice lives up to the hype!