Google just called time on the Pixel C tablet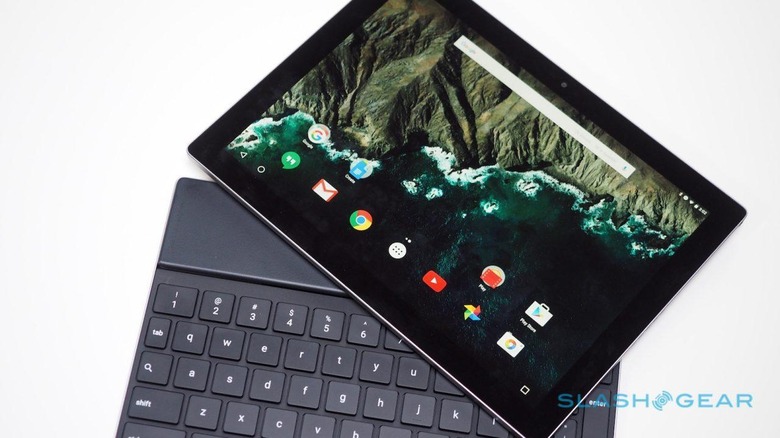 The last signs of the Google Pixel C have been pulled from the Google Store, marking the demise of the clever-but-expensive Android tablet that always struggled to make sense. Launched in late 2015, the 10.2-inch tablet was revealed a matter of weeks after Apple took the wraps off the original, 12.9-inch iPad Pro, and in many respects the two slates targeted similar audiences.
More than just content consumers, the Pixel C's goal was to prove an Android tablet could be valuable for content creators, too. That meant accessories like a magnetically-attached keyboard; though the keyboard was optional, the Pixel C was rarely seen without it.
Initial response, though, proved mixed. The Pixel C launched with Android 6.0.1 Marshmallow, which reviewers and users alike criticized for its middling suitability as a laptop replacement OS. Google pushed out Android 7.0 Nougat in mid-2016, which improved matters, but a combination of high pricing and strong competition from the iPad Pro – eventually also available as a 9.7-inch version – meant the Pixel C never really broke through to the mainstream.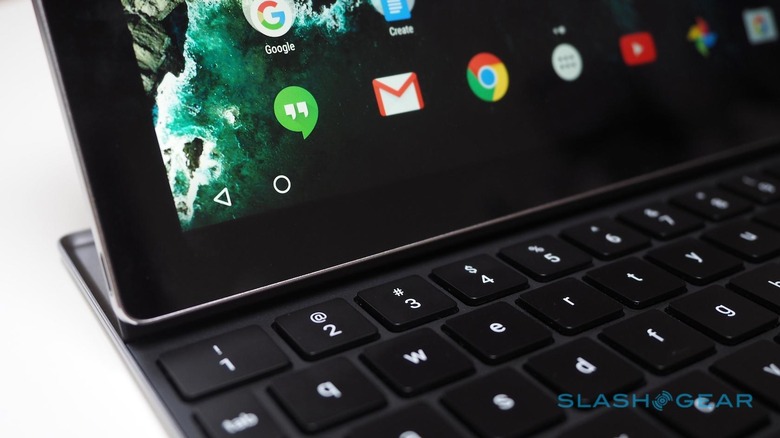 Google appeared to accept the writing was on the wall when it discontinued the 32 GB entry-level model, and now it has conceded altogether. The $599 64 GB Pixel C has been yanked from the Google Store altogether, Android Police noticed today, leaving Google with no Android tablets on offer at all.
Instead, the focus is on Chrome OS: visit the Pixel C's product page, and you're now redirected to the Google Pixelbook. That may be more expensive than the Pixel C ever was, but the hybrid notebook – which can rotate its touchscreen to turn into a tablet – is a lot more flexible than the Android tablet, too. That's in no small part down to Chrome OS, and the improvements made to the operating system over the past few years.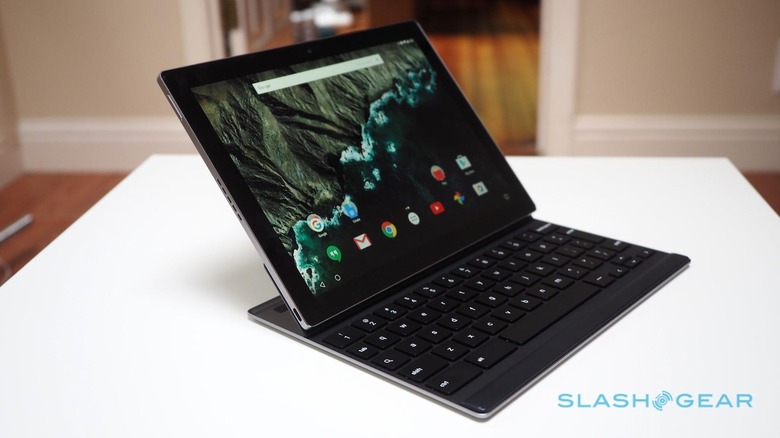 What once was a glorified web browser on a notebook, reliant on internet connectivity in order to get anything done, has evolved into a surprisingly flexible platform in its own right. Equally important, Google's efforts to bring Android apps to Chrome OS further diminishes the need for an Android-only tablet. Chrome OS works better out of the box with larger screens, and users still get access to the best of the Google Play store.
Indeed looking ahead it's unclear why Google would feel the need to launch another Android tablet. Recent mobile device sales figures suggest that small tablets have been squeezed out of the market by increasingly large smartphones, as owners realized that their big-screen phone can do pretty much everything a small- to medium-sized tablet might for them. At the high-end, larger tablets are being expected to do more and more tasks in line with what a macOS or Windows 10 machine might, something Android still struggles to achieve.