Google Jamboard priced up, but there's a subscription sting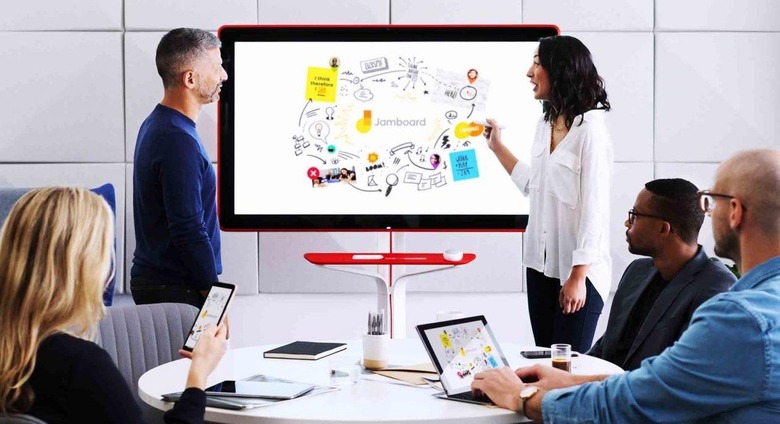 Google has priced up its Jamboard, and by the standard of virtual whiteboards it's actually fairly affordable. Announced last year, Jamboard followed products like Microsoft's Surface Hub in turning a big, touchscreen display into a cloud-connected collaboration tool. However, our hopes that this might also be a great way to corral an unruly household together seems to have been over-ambitious.
Jamboard, Google confirmed today, will cost $4,999. That's impressive enough by Google standards – the company said last year that it was aiming for a sticker price under $6k after all – but noticeably more affordable than Microsoft's offering. The cheapest Surface Hub is $8,999, after all, almost twice the price.
That gets you a 55-inch display running at 4K resolution, and which will respond both to fingers and stylus input. Google includes two of the latter in the box (it's up to you to provide your own fingers) along with a digital eraser. None of the peripherals require batteries or charging, and the Jamboard is apparently smart enough to recognize when you're using your fingers to "rub out" notes and sketches as you might with a traditional whiteboard.
Integrated into the bezel is a 2-megapixel webcam for video conferencing. There's a wheeled stand for making it more portable in the average office setting, rather than having to permanently install it in a specific meeting room. That could help save on costs, too.
Everything written, drawn, or generally noted down on the Jamboard is saved in the cloud. There's full G Suite integration, in fact, so you'll be able to open up Google Docs, Sheets, and other Drive content, as well as load pages from the internet. Various integrated tools like sticky notes and stencils are included as well, and there are companion apps for phones and tablets so that collaborators – either in the same location or remote – can get involved too.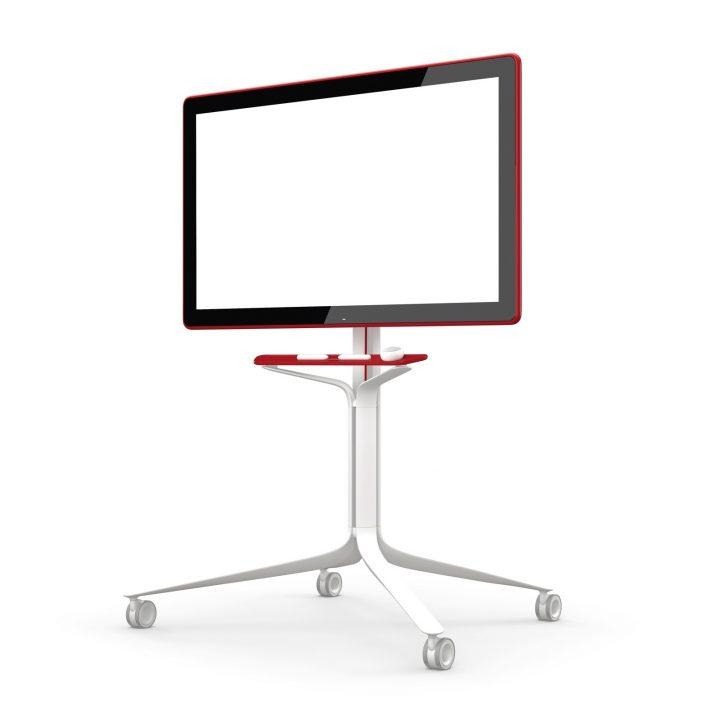 However, the competitive price comes with a drawback: a yearly subscription fee. That's $600 per year, though Google is offering early-adopters a 50-percent discount on that. Altogether, it's definitely something for the boardroom not the family kitchen, even if Google is also offering a free wall-mount at first.
It's not the only collaboration-minded news from Google today. Earlier on, the company announced a big update for Google Hangouts which, among other things, splits out the services into "Meet" and "Chat" products. As with Jamboard, though, the changes are really focused on enterprise users rather than individuals.