Google Hangouts overhaul splits service into 'Meet' and 'Chat' products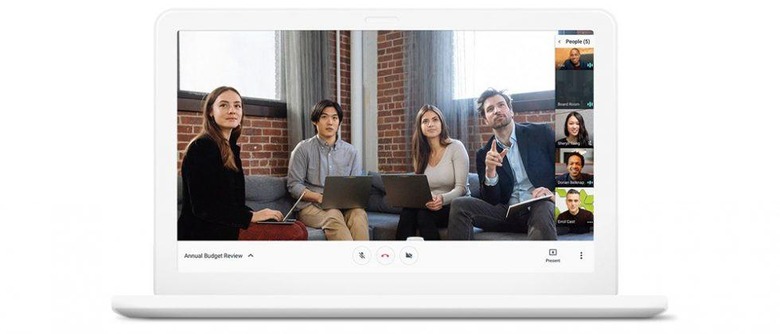 Google has introduced its overhauled Hangouts product, announcing that it now functions with two main experiences: Hangouts Chat and Hangouts Meet. According to Google, Hangouts Meet is a video experience in which people can talk face-to-face with little effort. This is joined by Hangouts Chat, which is exactly what it sounds like: the service's chatting product for people to talk via text.
Google took the wraps off its new Hangouts offering today, all the while encouraging companies to consider how well it'll work for them, as well. Anyone who has used Hangouts will ultimately be able to get the same uses from it: talking with friends, family members and others via text-based messages; video calls can also be made between users in a way that isn't dissimilar from Skype.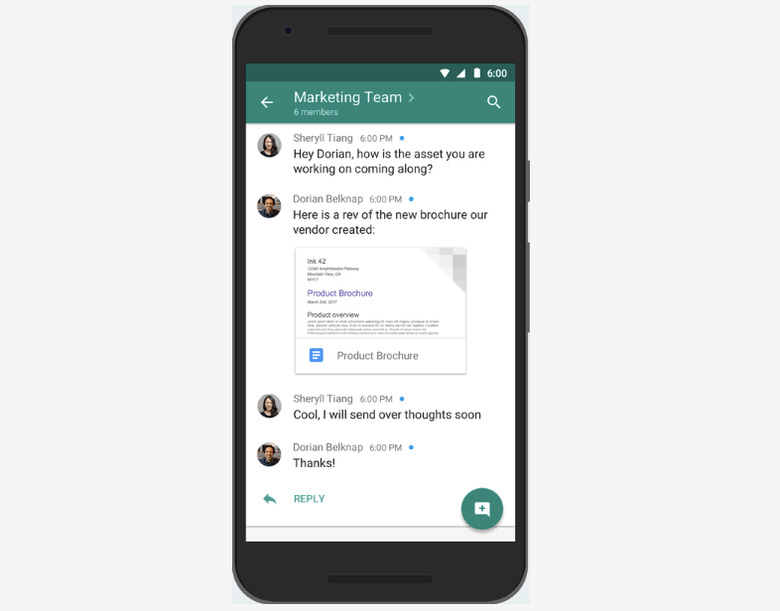 Google says it deliberately designed its 'Meet' product to have a fast and lightweight interface, as well as 'smart participation management.' Users can initiate video chats via a link that is shared with all the planned participants. Users don't need an account to participate, nor do they have to download anything.
Then, of course, there's the 'Chat' product, a way for two or more people to talk with each other via messaging. The Chat product features virtual rooms and threaded conversations, a search feature with filtering options, and integration with other Google products like Docs and Drive. The chatting platform also features some third-party integrations including ones like Box.
Hangouts Meet has launched today, while Hangouts Chat is currently only available through Google's Early Adopter Program.
SOURCE: Google