Google I/O 2013: What to expect from this year's developer conference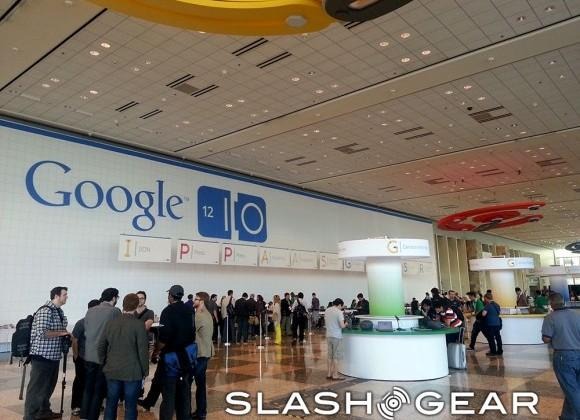 This year at Google's developer conference, SlashGear will be in attendance at what's guaranteed to be a celebration of convergence. What we've seen from the previews, leaks, and rumors of the contents of this conference point towards Android, Chrome, and Google TV devices moving in towards one another, keeping more than just their software in mind.
Just this morning it was suggested by Sundar Pichai that Google's Android and Chrome operating systems would not be converging – at least not any time soon. That said, it's very possible that they will be overlapping on a larger level sooner than you might expect. Google TV, as well, has been rumored to be converging with Android on a greater level ever since Android 4.2 Jelly Bean was given Miracast wireless transmission abilities.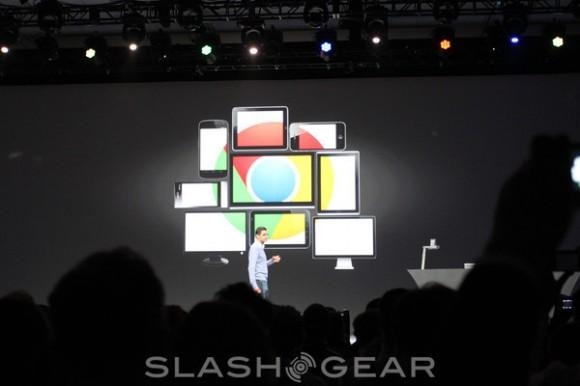 Wireless Projection with Miracast
Android 4.2 Jelly Bean and higher has the ability to allow your phone to project its display's contents to machines that work with Miracast. This Miracast term refers to a standardized system for displays – and boxes you hook up to displays – to accept wirelessly projected image information. Have a peek at our original guide for this system entitled How does Android 4.2 Jelly Bean Wireless Display Mirroring Work? and you'll find the following passage:
"With Miracast being an "industry standard", you can expect many brands to pick it up soon if they don't already have it integrated now. Miracast is a technology that's built in to devices – it's not a device in and of itself. Miracast certification has begun for devices of many kinds, so you can expect not just displays to have it integrated, but receivers that will plug in through your HDMI port instead – this working for legacy displays."
The video you're seeing shows some Texas Instruments device action with Miracast back well before Android 4.2 came along. This very basic demo shows the same functionality built in to Jelly Bean here and now. Point to take home: Miracast has been around long enough, it's high time for it to be adopted on a grand level.
There aren't very many Jelly Bean-compatible wireless display devices out on the market right this second. Google will very likely lead the way with a Google TV device – maybe even a Nexus Google TV product. If Google shows faith in Google TV with a product they give to developers at the conference, it's possible that confidence will grow in the market's mind.
On the other hand, the Nexus Q never took off. One of its fatal flaws was the relative lack of opportunity developers had to work with it right out of the gate. A very different situation would unfold if Google gave away a Google TV product with Miracast technology built-in.
Nexus Device Refresh: Nexus 7, Nexus 10
The Nexus 10 is a 10-inch display-toting Android tablet that hasn't seen one whole heck of a lot of press since it was first delivered several months ago. The Nexus 7 has, on the other hand, seen significant success in the market due to its low cost and relatively well-balanced specifications – one year after it was given away at Google I/O 2012, it remains a top search term in Google for those looking for news updates.
The Google Nexus 7 has been tipped on several occasions – several quite recently – to be getting a refresh in the form of an advanced display. It has also been suggested that the Nexus 7 would be getting a new processor in the form of a Qualcomm Snapdragon, though the exact power within has not been clarified.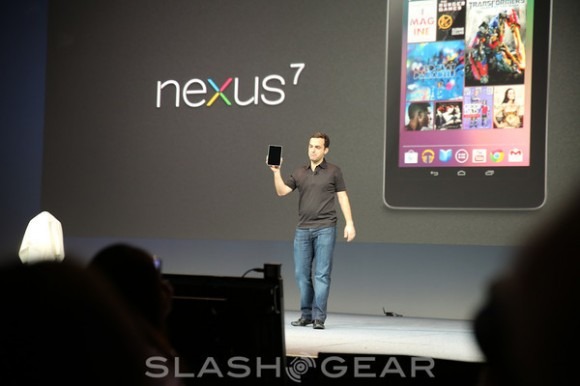 The Nexus 10, on the other hand, has not seen one whole heck of a lot of action anywhere – not compared to the Nexus 7, anyway. If Google does refresh the Nexus 10, it will be as a bit more of an afterthought next to the Nexus 7, not as a major news item on its own. Expect both of these tables to be mentioned – at least in passing – during Google's major initial keynote.
Google's one major keynote will take place on Wednesday, May 15th at 9AM PST. SlashGear will be in attendance and will be delivering you up-to-the-minute details throughout the 2.5-hour session.
Featured Sessions
This convention is home to numerous break-out sessions and talks from those in-the-know across the developer universe. These sessions revolve around Android and Chrome, of course, but there are many mini-events that have to do with specific apps and services too. Some of the highlights that indicate Google and the greater industry's aims here include:
• Android: Enchant, Simplify, Amaze: Android's Design Principles
• Chrome: JAM with Chrome
• Google+: Google+ Platform Overview
• Search: From Structured Data to Knowledge Graph
• Maps: Google Maps: Into the Future: Wednesday, May 15, 12:00pm
• Cloud Platform: Ushering in the next generation of computing at Google I/O
• Women Techmakers Session with Susan Wojcicki (SVP, Ads), Anna Patterson (VP, Knowledge), Johanna Wright (VP, Search and Mobile), Jean Wang (Staff Hardware Engineer, Glass), and Diane Greene (Board of Directors, Google).
Oddities SlashGear will also certainly be checking out include a Google+ AirShow and a Data Sensing Lab. The Google+ AirShow will allow users to check live streaming cams attached to blimps flying above the Moscone Center. The Data Sensing Lab will be visualizing environmental data from the area, lying it over indoor maps in real-time: this includes motion, noise level, humidity, pressure, and temperature.
Glass
Though we've not heard anything specific about what advances will be spoken of surrounding Google Glass, this year will mark the one-year anniversary of the moment developers were offered the opportunity to purchase a pair of the futuristic face-based computers. We're expecting that our journey to and through the San Francisco-based event collection will be clad with more than a few Glass-faced users, that's for sure.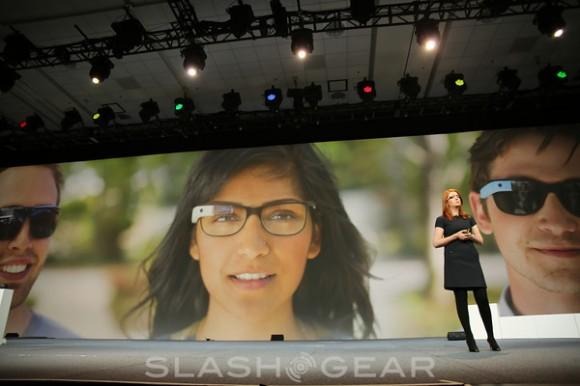 Join us starting tomorrow – SlashGear will be scoping out the event center early and making sure we're on top of the situation from start to finish! Make sure you hit up the SlashGear Google I/O portal throughout the week!