Google's Sundar Pichai talks Android-Chrome merge and I/O focus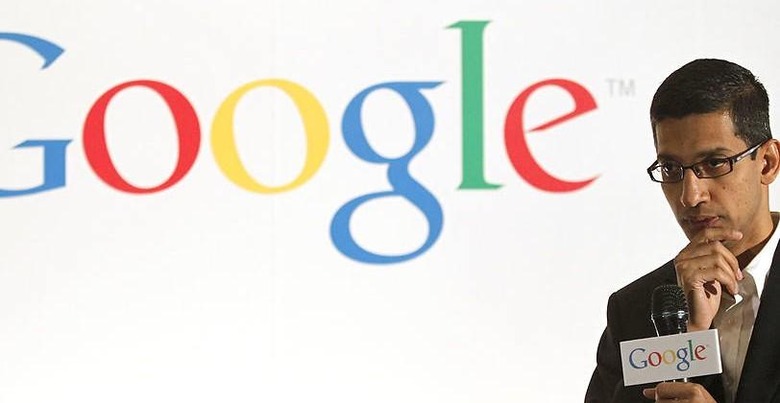 Google's big Android shakeup, replacing OS founder Andy Rubin with Sundar Pichai back in March and thus bringing Android and Chrome under the same umbrella, won't lead to a merge in the short-term, but developers can expect big software – though perhaps not hardware – news at Google I/O this week, the new chief says. The big developer event this week will focus predominantly on getting the most out of Chrome and Android, not launching new hardware or combining them, Pichai told Wired, though the freshly-empowered exec also took the time to discuss Google's broader attitudes to mobility and personal devices. Perhaps most controversially, Pichai isn't convinced that people-centric Android modifications, like Facebook Home, quite deliver what they should. "I think life is multifaceted" he argues, "people are a huge part of it, but not the center and be-all of everything."
Although chatter of Android and Chrome being brought closer together has been circulating for some time now, rumors of a merge were accelerated when Rubin made his surprise announcement that he was seeking other challenges within Google. Given Pichai's existing role as the head of the Chrome browser and the Chrome OS platform, it seemingly telegraphed Google's intentions loud and clear when he was named Rubin's replacement.
Google had already been clear that Android and Chrome will stay separate for the meantime, with chairman Eric Schmidt insisting that no current plans had been drawn up for a merge. That's a point of view Pichai shares, saying that even as the new head of Android, he doesn't feel the urge to instantly enmesh his fiefdoms.
"I don't think my views have changed much," Pichai argues, suggesting that each has its own strengths and its own success in the market. "Android and Chrome are both large, open platforms, growing very fast. I think that they will play a strong role, not merely exist."
Nonetheless, just as Matias Duarte told us back at Mobile World Congress, there are undeniably areas of overlap between the platforms. Different screens may have different priorities and demand different compromises and form-factors, but there will be places where Google can streamline to the benefit of users, developers, and device manufacturers, Pichai suggests:
"At Google we ask how to bring together something seamless and beautiful and intuitive across all these screens. The picture may look different a year or two from from now, but in the short term, we have Android and we have Chrome, and we are not changing course ... We want to do the right things at each stage, for users and developers. We are trying to find commonalities. On the browser layer, we share a lot of stuff. We will increasingly do more things like that. And maybe there's a more synergistic answer down the line" Sundar Pichai, senior VP, Google
That evolved attitude toward a more holistic software ecosystem – blending where appropriate; keeping separate where not – will be showcased at Google I/O this week, Pichai hints. "It's going to be different. It's not a time when we have much in the way of launches of new products or a new operating system" he explains. "Both on Android and Chrome, we're going to focus this I/O on all of the kinds of things we're doing for developers, so that they can write better things."
Hardware or software or both, SlashGear will be bringing back all the news from Google I/O, which kicks off on Wednesday, May 15 and runs to the end of the week.
IMAGE: Reuters