Andy Rubin replaced as Android chief: Chrome merge looks more likely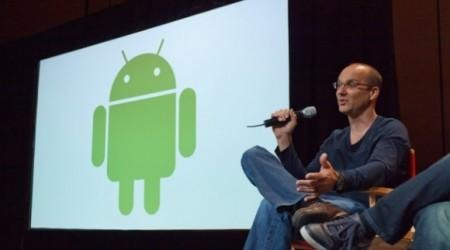 Google has announced the mother of all shake-ups, with Andy Rubin stepping down from his position as Android lead, and handing over the reins to Sundar Pichai. The news – which will see Rubin "start a new chapter at Google" according to CEO Larry Page – will consolidate Android with Chrome and Apps, the two areas in which Sundar already manages. The transition is only likely to fuel speculation that Google will merge Android and Chrome OS.
That rumor has been circulating for some time, and while Google has never said never, it's also been cautious to level expectations as to when it could happen. Speaking to us at Mobile World Congress last month, Android design chief Matias Duarte warned that, though it could happen, we shouldn't expect it soon.
What, exactly, Andy Rubin will do now is unclear. The exec joined Google in 2005 as senior vice president, bringing with him the work on the open-source Android operating system that he co-founded in 2003. Before that, Rubin co-founded Danger, the company responsible for the proto-smartphone Sidekick.
"Sundar has a talent for creating products that are technically excellent yet easy to use" Page writes, "and he loves a big bet." The executive "will do a tremendous job doubling down on Android as we work to push the ecosystem forward" Page predicts.
With Google I/O 2013 fast approaching, the stage is being set for a significant shake-up in Android as well as Google's product range as a whole. We'll be there to bring you back all the news as it's announced!