Google I/O 2018 keynote livestream: How to watch, what to expect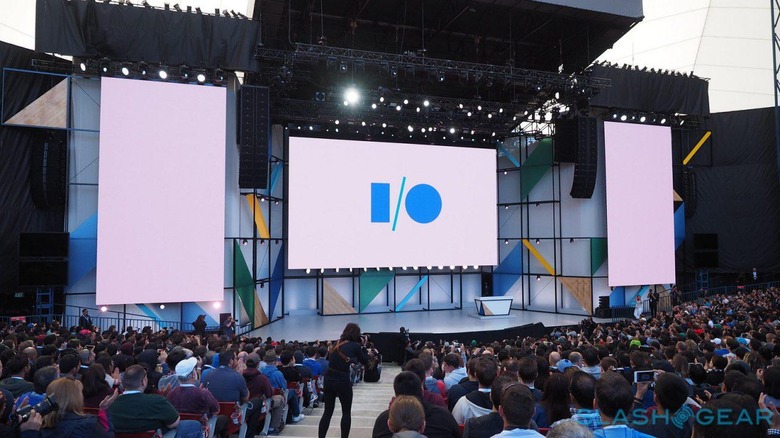 It's the first day of Google I/O 2018, and if you're looking for the livestream of the big opening keynote, we've got you covered. Each year, Google brings together developers, press, and its own engineers and other employees for a run-down of what's new and special in the cloud, on Android, in autonomous vehicles, and more.
This year, we're expecting some big news across the board. Today's keynote will be led by Sundar Pichai, Google's CEO, though he's certain to share the stage with people from different divisions. We're hoping to hear once and for all what the final, sweet name of Android P will be, too.
Still, Google is about much more than Android these days. We're likely to hear something about Wear OS by Google, and Chrome OS too, but Artificial Intelligence is certain to occupy plenty of keynote time. Think VR and AR, too, as Google talks about Daydream and more in the aftermath of Lenovo's Mirage Solo headset launch.
While the big opening keynote – and the day 2 keynote, which invariably has some surprises of its own – is the main draw, I/O 2018 isn't just about those two huge sessions. Google is in fact live-streaming throughout the three day event. If you couldn't get tickets, what with demand easily outstripping supply, you can tune in from afar instead.
You can find details of what's going on over at the full Google I/O 2018 schedule. That breaks all of the events down into Sessions, Office Hours, App Reviews, and of course the regular Codelabs. If there's a small blue camera icon next to the session name, there'll be a livestream.
Indeed, Google says it's running up to nine livestream channels concurrently, throughout I/O. You might miss out on the joie de vivre of being on-site, but you needn't miss the news. We'll have all the top stories you need to keep on top of I/O 2018, even if you don't have time to stay glued to the livestream.
The I/O 2018 keynote kicks off in five hours, at 10am PT (1pm ET). You can find it at google.com/io along with all the other session livestreams and behind-the-scenes details.