The Lenovo Mirage Solo is making a splash landing in the virtual reality headset market, and it's causing waves both in mobile and traditional VR. One of the small handful of truly standalone headsets, it doesn't demand you slot in your smartphone or plug into a gaming PC. Instead, Lenovo and Google are leveraging smartphone tech and some mighty clever inside-out tracking to give the Mirage Solo its edge – and justify its $400 price tag.
Hardware and Design
So far, home virtual reality systems have generally fallen into two camps. At one extreme, there are headsets like Oculus Rift and HTC VIVE: high-resolution displays and excellent motion tracking, but tethered via a cable to a gaming PC. At the other extreme, headsets like Samsung's Gear VR and Google's Cardboard are cheaper and untethered, but rely on slotting in a smartphone to provide the display and processing power.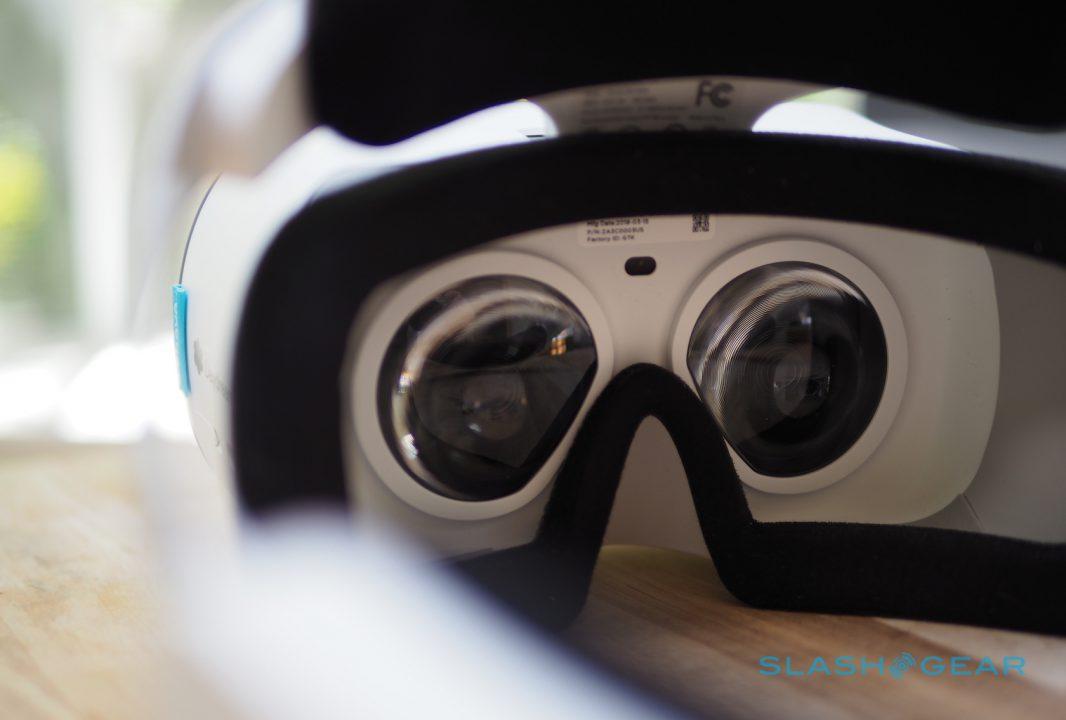 The Mirage Solo takes a different approach. It's completely standalone, but Lenovo has baked the smartphone hardware in: there's a Qualcomm Snapdragon 835 processor with 4GB of LPDDR4 memory and 64 GB of storage. The display is a 5.5-inch 2560 x 1440 IPS LCD panel, running at a faster-than-typical 75 Hz refresh rate. It's shared between your two eyes, each of which gets a fresnel-aspheric lens.
That's higher quality than the simple magnifying lenses the Gear VR relies upon, and works out to a 110-degree field of view. Lenovo also includes two microphones, a 3.5mm headphone jack – though, annoyingly, no built-in speaker like the Oculus Go offers – and a USB Type-C for charging and data. A microSD slot handles cards up to 256 GB in size.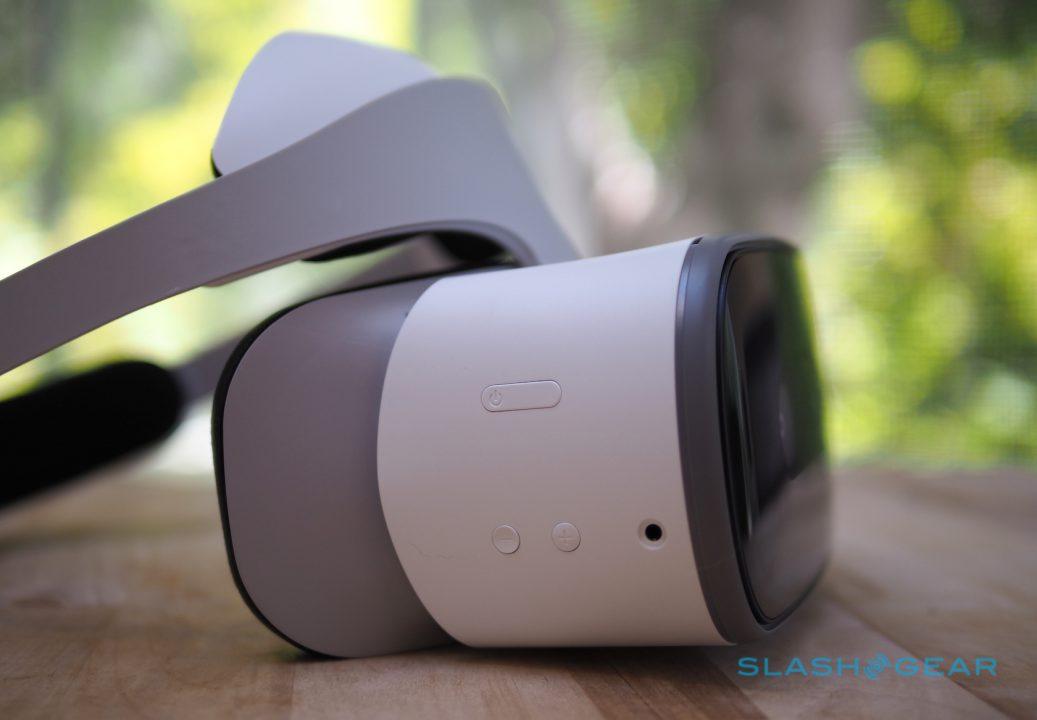 With the 4,000 mAh battery, it weighs 645 grams. That's more than the 486 gram Oculus Go, and a Gear VR with a Galaxy S9+ installed, at 508 grams. However I prefer how the Mirage Solo actually feels on your head. The forehead rest braces much of the bulk, avoiding delivering it to your eyes, and the adjustment knob on the back of the headband makes one-handed resizing incredibly straightforward. No Velcro to mess with, or elasticated straps. A quick-release button underneath allows the whole headpiece to slide forward and backward, making it easy to fit around prescription glasses if you require them.
Since it's effectively running smartphone hardware, it comes as no surprise to find WiFi and Bluetooth 5.0 included. You can use Bluetooth headsets rather than wired, if you prefer. No cellular connection, of course, and the Daydream OS – though based on Android – is restricted to VR apps only.
You don't need a smartphone in order to set it up, and the virtual keyboard is surprisingly easy to use. Google's Daydream interface will come as no surprise if you've used an existing, phone-based Daydream headset. Think chunky tiles and big iconography. You get access to the VR titles in the Google Play store, along with YouTube and Google Photos.
The DayDream controller is your virtual hand
While the Mirage Solo may have front-facing cameras – more on which in a moment – they're not for hand-tracking. Instead, your primary method of interacting with the virtual world is the Daydream controller. Lenovo includes it in the box, and it charges via USB-C.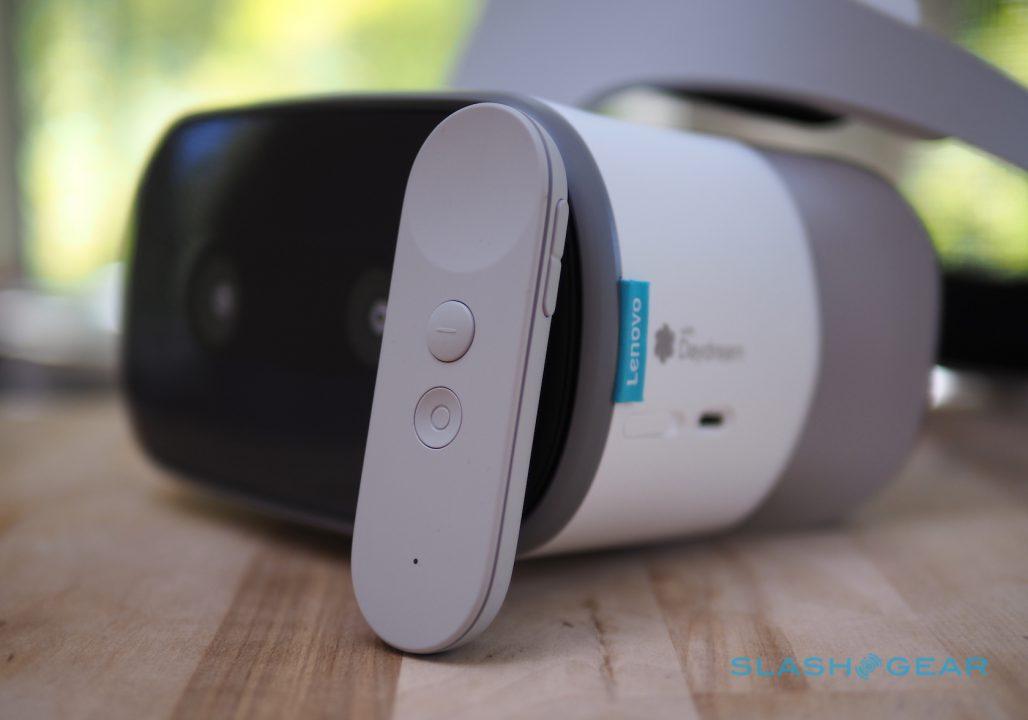 It's a small, lightweight remote. At the top there's a trackpad which also clicks to select. Under that is the app button, a contextual control that does the equivalent of a right-click on a mouse; its function varies according to the software you're running. Under that is the home button, while on the side there are volume keys.
If you want, there's a lanyard loop on the bottom edge, just to save you from inadvertently hurling the controller away in the heat of a VR game. Even if you put it down, though, there's a virtual version that floats within your field of view – that makes it a lot easier to find it when you've put the remote down on a table as you adjust the headband.
WorldSense: It's a 6DoF thing
Not all VR experiences are created equal. The Mirage Solo arrives with a fairly well-populated Google Play store of apps and virtual reality content waiting for it, but not all of them make the most of the hardware on offer. That's because of 6DoF, or Six Degrees of Freedom.
It's easy to think of movement as being in three dimensions, but in reality it's more granular than that. A headset like Oculus Go can track when you stand up or sit down; when you move forward or back. Mirage Solo, however, can figure out when your head is tilting, or rotating. 6DoF means you can move your head forward and back, up and down, left and right, but also yaw (turning your neck left or right), pitch (tilting your head from side to side), and roll (leaning your head forward or backward)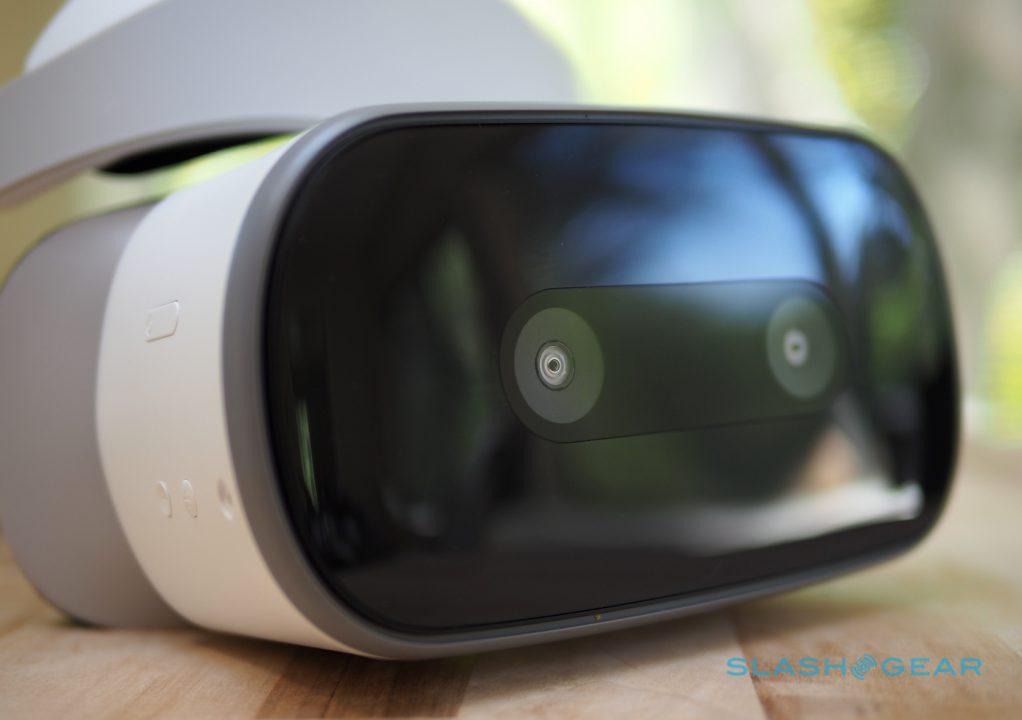 The end result is a far more precise VR experience, and the benefits of that are twofold. On the one hand, it opens the door to more dramatic, engaging content: VR experiences you can move through more naturally. On a more mundane – though no less important – level, it helps avoid motion sickness, since the movements in VR are closer to your movements in the real world.
To deliver this 6DoF tracking, Lenovo uses WorldSense. Rather than positioning itself via external beacons, as HTC VIVE does, the Mirage Solo has a pair of forward-facing cameras on the front. When you first put it on, it uses those to map the room in front of you: then, depending on how you move, it can track you within that space.
It's fair to say that 6DoF makes a huge difference – assuming your app of choice uses it. If the software you're using tops out at 3DoF, as per Oculus Go and Google Cardboard, then you won't get the benefit of the smarter tracking. Assuming you do have a compatible app, though, long-pressing the home button on the Daydream controller recalibrates WorldSense to the room around you. That controller, it's worth noting, doesn't have the same WorldSense tracking: instead, it just tracks general rotation.
Another oddity is the somewhat fuzzy way the Mirage Solo warns you if you're about to step out of the gameplay area. With VIVE, for instance, you first map your play space and then it floats mesh walls into view if you're at risk of bumping into a physical wall or furniture. WorldSense, however, merely fades out if you start to roam too far, which is a little less reassuring. The actual space you get to roam is oddly small, too: figure leaning around and doing some enthusiastic ducking, rather than roaming freely around a VR space.
Tweener VR
The combination of smartphone-level processing but 6DoF room tracking leaves the Mirage Solo in a somewhat middle ground compared to other VR headsets. There's definitely more of a mobile-look to the graphics than you'd find, say, on a Rift or VIVE: the Snapdragon 835 simply can't push as many pixels as a desktop-class GPU, and even if it could, the QHD resolution of the LCD remains a limiting factor. There's minimal smear and lag, but detail still falls short compared to more expensive headsets.
The software you're using makes a big difference, too. There'll be around 70 apps compatible with WorldSense when the Mirage Solo hits shelves, but that leaves plenty of titles without the 6DoF tracking. Even Daydream's own menu system is still 3DoF-only.
When you find an app that supports it, though, the Mirage Solo is definitely more immersive than rival headsets. I've had a surprising amount of fun playing Merry Snowballs, which allows you to duck and dodge your way around incoming ice. Blade Runner: Revelations is also made with 6DoF in mind: you can look around corners and peer through neon-soaked scenes, while trying to solve puzzles and other challenges.
What's surprised me is how much I've dipped into the Mirage Solo's flavor of VR, compared to how engaged I've been with other systems. Personally, I seldom bother to slot my phone into a Gear VR or Daydream View headset; though I had VIVE set up at one point, the hassle of booting up a PC just to use it meant I seldom actually used it. Lenovo's headset, in contrast, quickly resumed as soon as I put it on, making it more likely that I'd spend a few spare minutes with some casual gaming.
The Mirage Solo's battery life is in keeping with that sort of use case, too. Despite initial suggestions that it would last as long as seven hours, now Lenovo's estimate is more like 2.5hrs. That's fairly accurate, based on my use.
Verdict
There's a lot to like about the Mirage Solo. The physical design is good, with the strap and padding arrangement making for a headset that's comfortable to wear for extended periods. It's speedy, for a mobile-based VR system, and the 6DoF tracking makes a legitimate difference to how immersive virtual reality games and experiences are.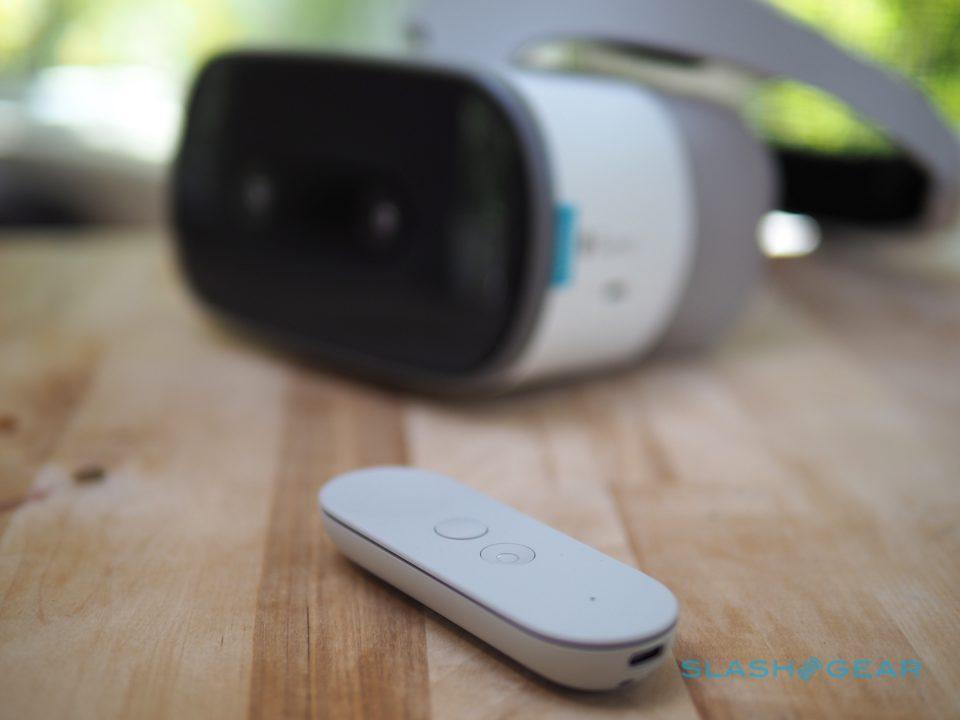 All the same, it's not a clean sweep. The $399.99 price tag makes it twice what you'd pay for an Oculus Go, and right now there simply aren't the number of WorldSense-compatible titles you'd hope for. That's likely to change over time, but the limited battery life and the fact that the Daydream controller lacks 6DoF support will not.
Of the mobile virtual reality headsets I've tried, the Mirage Solo is certainly the most engaging. 6DoF, no matter how rare right now, is a huge advantage. Nonetheless, I couldn't blame you for holding out until there are more VR titles that take advantage of WorldSense. Lenovo's standalone Daydream checks off the convenience boxes for mobile VR; now it needs the software to catch up.
SlashGear uses affiliate links, and if you buy something, sometimes we'll get a small proportion of the sale. This does not impact our editorial content.