Google+ Hangouts video chat faces FaceTime-like AT&T block [UPDATE]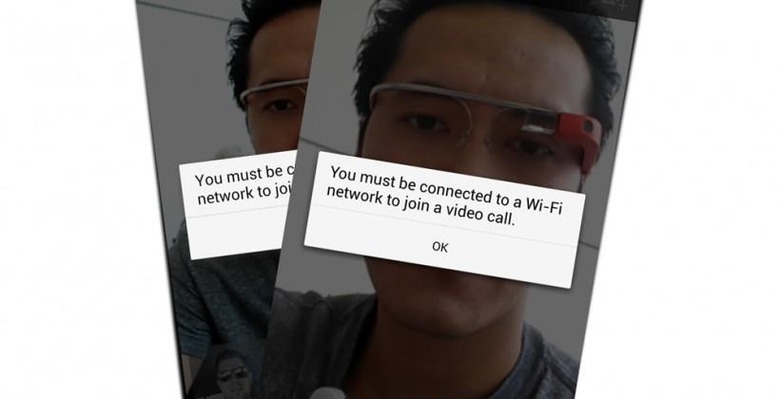 Just minutes after Google+ Hangouts cross-platform and cross-device chat system was revealed as completely without extra charge for video chat, AT&T's limits have appeared. Though the announcement during the one Google I/O 2013 keynote, this chat system was shown as Google's one single chat system – and a replacement for Google Talk. In a situation that's strikingly similar to what Apple's FaceTime system faced back when it was first introduced for video chat on the iPhone, so too does AT&T keep the reigns tied tight.
The Google+ Hangouts app is available for Android right this minute, but should you bring the app to your brand new Samsung GALAXY S 4, you'll find a notification appearing if a video chat is attempted. The lock in this case is over video chat on mobile data – AT&T relegates the ability to Wi-fi.
UPDATE: AT&T has responded with a statement.
"All AT&T Mobility customers can use any video chat app over cellular that is not pre-loaded on their device, but which they download from the Internet. For video chat apps that come pre-loaded on devices, we offer all OS and device makers the ability for those apps to work over cellular for our customers who are on Mobile Share, Tiered and soon Unlimited plan customers who have LTE devices. It's up to each OS and device makers to enable their systems to allow pre-loaded video chat apps to work over cellular for our customers on those plans." – AT&T Representative
SlashGear has tested both an HTC One with AT&T data and the AT&T version of the Samsung GALAXY S 4, both with the same result.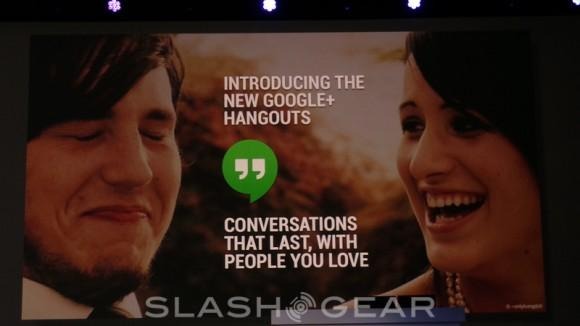 What we're expecting the situation to be is one of three things. First, it could be that this is a bit of a mistake – the assurance by Google that video chat would be free seemed to be a direct reference to FaceTime's charges on certain carriers – this might all simply need a software update to fix.
Another possibility is that Google didn't mean that user would be able to use the video chat feature for free with mobile data – only with wi-fi. A third possibility is that AT&T got in on the deal early, not letting Google know that they'd be blocking any and all voice chat attempts on anything but wi-fi. We shall see!
We've reached out to both Google and AT&T for comment and will update this article with their response.