Google+ Hangouts to integrate Google Voice "soon"

Google recently unified its various chat services into one last week with the announcement of Hangouts at Google I/O. This will allow you chat with friends like a normal IM client, but it also integrates Google's video chatting capabilities. However, if you use Google Voice religiously, you might have noticed that outbound calls from the desktop have been disabled, but Google says that this will come back in the near future.
Google's Nikhyl Singhal confirmed the news today, and said that while Hangouts disables some Google Voice features, they will come back in a future update, as well as full Google Voice functionality at some point. Singhal says that "Hangouts is designed to be the future of Google Voice, and making/receiving phone calls is just the beginning."
However, you'll still be able to use Google Talk in Gmail (where you'll be able to make Google Voice calls) until Google add full Google Voice support to Hangouts. This is certainly good news for avid Google Voice users, and it gives more hope to the service, as Google hasn't been focusing on it all that much recently.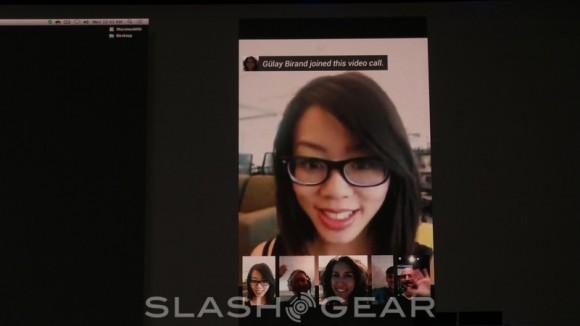 Google+ Hangouts is available for Android, iOS, and Chrome for desktop users. With the new service, you'll be able to message and video chat with other users over different platforms. The video calling feature works a lot like FaceTime, but instead of it being exclusively on iOS, users can make quick video calls to any platform, including iOS to Android, or even Android to desktop.
Google already seems to have a whole heep of features that they're wanting to add to Hangouts in the future, including the possibility of SMS integration, allowing you to use Hangouts as your default SMS client. It'll be interesting to see what Google brings to the table, but in the meantime, you can pick up the new app for free on Android or iOS right now.
VIA: The Verge