Google Hangouts native Chrome update may look like Chat Heads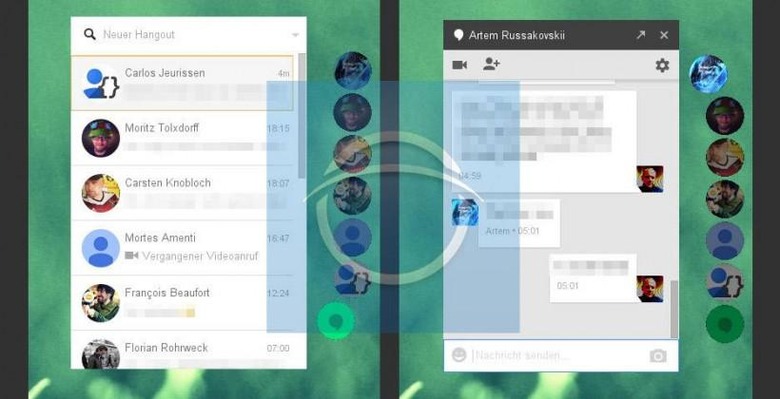 Watch out, Facebook Messenger lovers, some more circular heads for chatting may be coming your way soon. What we're seeing this afternoon is a leak of what appears to be an update for Google Chrome, the web browser, which integrates Hangouts for chat natively. That means no more plugins.
This update was discovered by Caschys where they suggest this new look for Google Hangouts is code-named "UltraViolet." Classy! It utilizes circular heads for chat not unlike Google+ on the web – or Facebook Messenger's Chat Heads.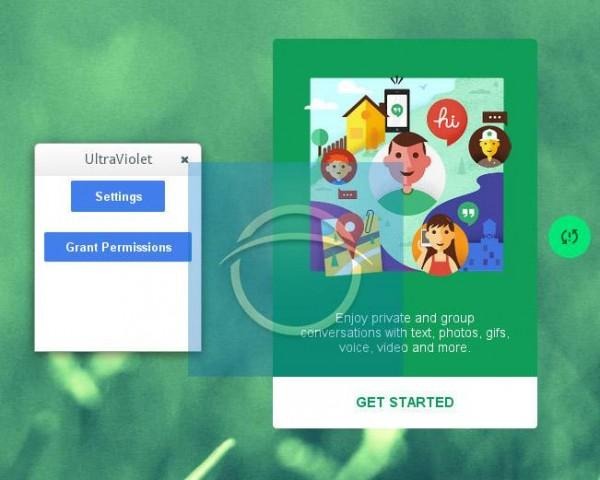 You'll have a single chat listing window like you do now with the Google Hangouts Google Chrome plugin, but here it's been "Material"-ized. Here you'll also see avatars to the right which, when you enter a conversation, stick to the side of your display. There they can be accessed easily with a tap.

As you'll notice in the icon for the chat, these images come from none other than Florian Kiersch, a fellow we've spoken with in the past about Google Stars. His sources seem to be deep within the Dogfooding sessions of Google itself – they're solid, that is to say.
Look like an OK system for the future of Google Hangouts on your desktop machine?