Google Fi's mystery phone may be Moto X4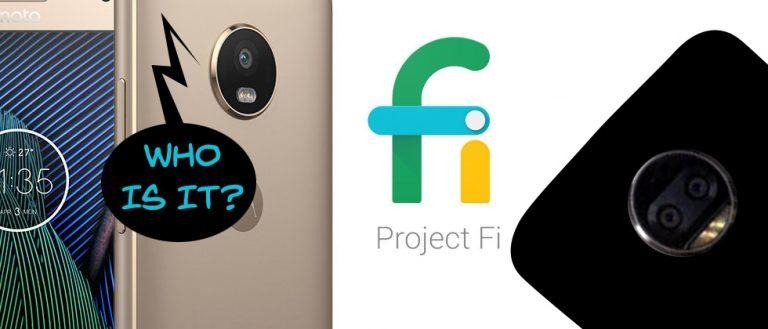 By the end of the year here in 2017, Google Fi will have a new smartphone for sale. This device was revealed to be part of the company's plans earlier this week – and today the actual model has been leaked. Much like what we'd anticipated in our crystal ball analysis of the situation, the tip given today is that Motorola will be part of the Project Fi experience in not too long.
According to VentureBeat, the Lenovo-owned Motorola company will bring the phone Moto X4 to Project Fi in the fourth quarter of this year. This is the same device that was leaked earlier this year. As the video from then hasn't been taken down from YouTube since that time, we can assume that its either not that big a deal or it's a very, very elaborate fake.
This device will have a metal body – not unlike the rest of the Motorola lineup this year. The back will feature a dual-camera setup, not unlike several other smartphones released this year from a variety of manufacturers. This device is tipped to include the following specs:
Moto X4 (previously tipped as Moto X 2017)
• Display: 5.5-inch 1080p screen with "3D glass"
• Processor: Qualcomm Snapdragon
• Camera: "SmartCam" 2x lenses, image sensors – probably something similar to what we see with the OnePlus 5
• Fingerprint Sensor: Yes, front-facing
• Battery: 3800mAh with Qualcomm QuickCharge technology
The specs above are RUMORED – and not confirmed by Motorola, Lenovo, or Google in any way at all. The specs are noticeably missing the Moto Mods feature present in almost all other Motorola smartphone releases since the Moto Z. Sad day when we can't have one massive speaker set on the back of our otherwise super-thin phone!
As for the rest of the Android universe – keep a weather eye. This might be the ideal place to get back on the Nexus train, yes? In the near future, when the Pixel hasn't crushed the rest of the Android universe – or if it hasn't proven its might.