Google celebrates 15th birthday in its original home: a garage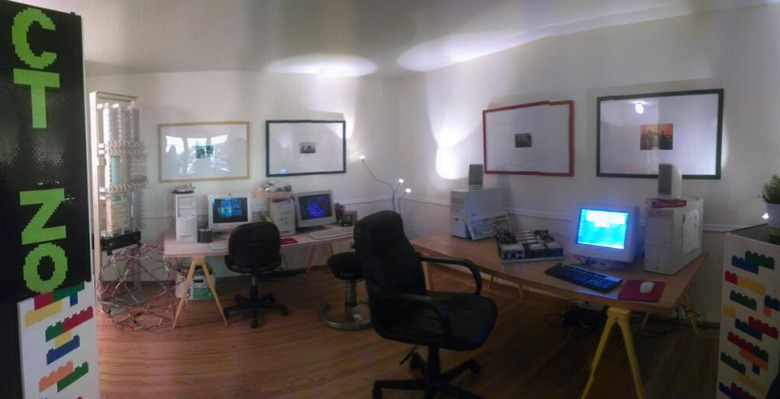 As it seems to be with all great technology projects, Google started in a garage. As any garage band can tell you, great inspiration comes from working in someone's personal space, dreaming of the greatness of a dedicated home base – for Google, that time was 15 years ago this week. To celebrate, Google has done several things – one of them being a miniature party in the original Susan Wojcicki-owned home of Google's worldwide HQ.
You'll find Wojcicki herself snapping a couple of photos of the event, the image of the workstations accompanied by happy birthday wishes, the other showing this SVP of Google alongside Amit Singhal, SVP and Software engineer at Google. Singhal also shared a collection of updates to the search engine environment for Google this week in an update centered around Google Hummingbird. News shared on Hummingbird this week included a shocker – Google search had been "supercharged" a month ago, and noone seemed to notice!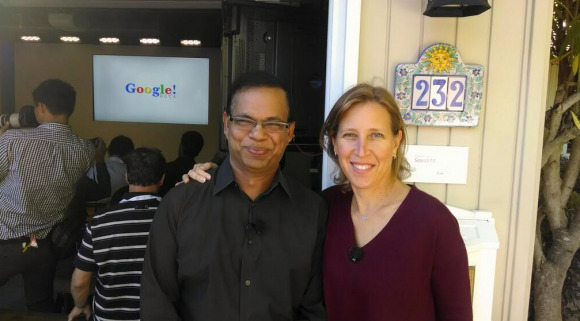 OK Google search terms – spoken aloud through the users' computer, that is – are now the center point of the push for Google to remain king of search. This flows through the desktop side of things down and over to Android smartphones and tablets – and expands on the iPhone in the coming weeks, as well. Now comes the age of context for search, not just content.
Here you'll also find several photos shot by IB Times writer Sreeja VN show a Google Birthday cake and the workstation area of Google's original home, too.
This weekend also marks the first in a series of initiatives to push Android 4.4 KitKat. You'll find a full on KitKat team-up in effect with the likes of Nestle, with a collection of Google Nexus 7 (2013) tablets heading out to those participating in the Willy Wonka-style initiative. Also hitting the airways this week are a collection of app updates for Android devices making way for Android 4.4 KitKat in the very near future.
Running right alongside this push for the next generation of Android comes the fabled Nexus 5 from LG. This device is more than likely ready to roll out Google's 15th birthday with a build not unlike that of the LG G2, minus the back-facing buttons and adding in a healthy dose of Android 4.4.
How are you celebrating Google's birthday? Let us know how Google has affected you over the past 15 years, and whether or not you can imagine a world without the search company-turned-multi-armed technology giant Google? We sure can't!