Android KitKat teased with updates for Hangouts, Gmail, Search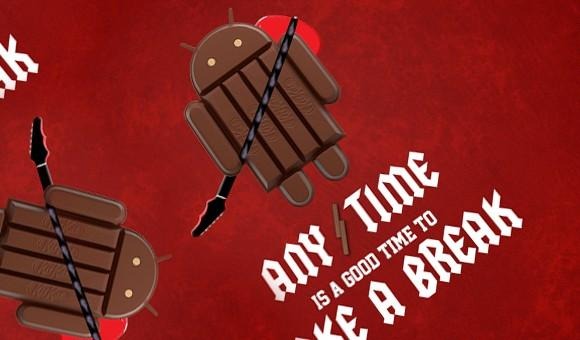 This week the teams behind several of Google's key apps for Android have ushered in updates that tie the family together closer, ushering in an environment ripe for a new operating system iteration. That new version is, of course, Android 4.4 KitKat, and considering Google has been ushering in the press on the subject so readily over the past couple of weeks, there's little doubt that this system is far from ready for prime-time. This weeks' app updates include Gmail for Android, Hangouts for Android, and Google Now – through Google Search, of course.
What you'll find with Gmail's update is a cleaner look at Cards. This update appears to replicate the look of Google Now with cards that make the entire Gmail system look easier to use – and in turn feel easier to use as well. This new update will be appearing immediately if not soon for all Android users working with any Android iteration from the past several years – certain improvements will only exist for users of Android's last couple of releases.
You'll find Hangouts for Android appearing with new contact status indicators. The change in this system is not nearly as big as those presented with Gmail for Android, but presents a big stepping-stone toward a fully operational chat app through Google+. Similarly Google Search works with minor updates – and this time not to the UI, but to search results.
With the Google Search app update – and Google Now therein – you'll find new location-based related websites appearing in tune with you actual location (based on your device's GPS location). This app now allows you "tell family & friends when you've left work" – an odd ability that's still rolling out gradually, so they say. This update also brings in more Smart-TV cards that interact with your connected television – this is a sign of the future as well: think Google TV and Chromecast too!
You'll also find that the KitKat team-up with Hershey's starts rolling out winners this weekend. If that's not a good indicator of when the actual operating system will start to be revealed, I just don't know what kind of chocolate to believe in anymore.