Google barge construction must move says SF city in permit row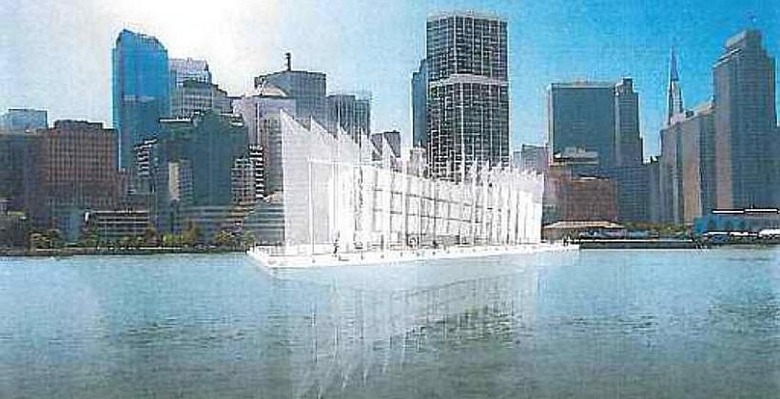 While the mystery surrounding Google's barge constructions has almost been solved, the company has been mostly tight-lipped about the matter. But Google may now have more than just leaks and rumors as it may soon be ordered by the state of California to relocate construction to a fully permitted construction site.
After a string of rumors surrounding mysterious barges being constructed on both coasts of the US, including a fancy retail center, a showroom, and even a party deck, Google let slip part of the nature of the floating behemoth, though its statements make it sound like even Google is unsure what it will do with the barges.
The tech company is planning, at least for the time being, to turn the barges into interactive spaces for learning new technology, probably with a tie in to the company's Google X experimental arm. Leaked documents from San Francisco authorities have also shown Google planning on a rather unusual design for the barges themselves, employing what looks like giant fish fins to give the edifice a more aquatic personality.
Unfortunately for Google, there might be additional obstacles it will need to overcome. Due to complaints regarding the construction, the San Francisco Bay Conservation and Development Commission launched and investigation and discovered that the project is actually missing required permits. The blame falls on the Treasure Island Development Authority, who permitted the construction in the first place, as well as the city of San Francisco who have both failed to apply for the necessary permits.
The situation can be temporarily resolved by moving Google's barge construction to one of the construction facilities in the Bay sanctioned by the state. However, the Treasure Island Development Authority could face fines for the lapse. Google has not released any comment yet on the matter, which is hardly surprising. It east coast barge also seems to be at least still on status quo.
SOURCE: San Francisco Examiner