Google Android Themes in O Beta code [Make way for Fuchsia OS]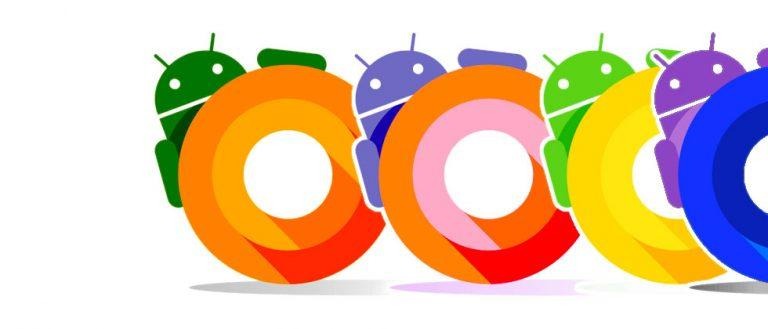 This week an intrepid collection of developers have spotted the beginning of user interface themes in Android O for the Google Pixel. This could mean that Google will eventually allow users to theme their software with a set of colors, icons, and wallpapers that are made to make Android more personal. The first "theme" that's appeared is the "Pixel Theme" which includes User Icons 1-8, System Error, Primary, Secondary, tertiary, Quaternary, and Accent colors.
Why would Google want to allow Themes in their most basic version of Android, for the world to use? It's not as if Google couldn't do it before – Sony's "RRO" theming system seems very much to be the basis for Google's newest in theming code. Google's been using "framework-res.apk" for a few generations – ROM-makers know that this is the place to go to make changes to the way Android looks.
Sony smartphones use RRO files to deliver different sets of basic overlays for the main Android UI. Users can download different themes, and those themes change the way colors and icons look. It's a very simple changing of a few elements that can't possibly harm the more important components of the machine.
The folks at XDA Developers have harvested the crop that are the RRO files included with the Android O beta. SEE IT, DO IT: Download the Android O Beta Users that have the Android O Beta loaded to their Nexus or Pixel devices can see "Device Theme" in the Display section of their Android Settings. At this time, only Android Auto Generated RRO and "Pixel" are able to be selected.
It was all the way back in April of 2014 when Sony first contributed their own RRO (Runtime Resource Overlay) framework to Android, so Sony reminds us. It only took three years for Google to find the need to actually make use of RROs in their own code – if they end up keeping the system through past Beta, that is.
Conjecture: Google's Future
I believe Google is making this move with themes (with RRO-level themes, that is) now because of their aims with Google Assistant. With Google Assistant and Fuchsia OS, Google eventually relieves itself of the need for Linux. Allowing users to pick their own theme for Android makes a TINY nudge away from the desire for 3rd-party homescreen replacement apps – and rooting – and everything that comes with it.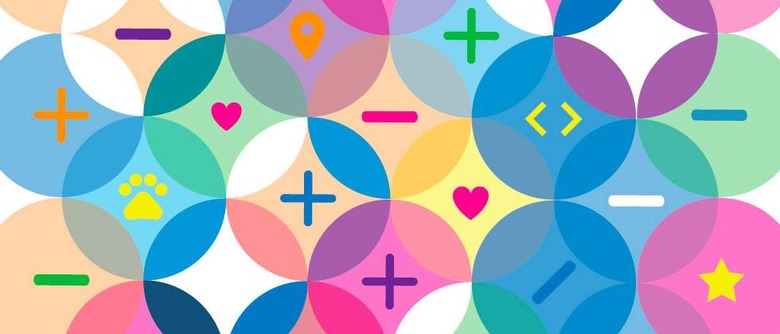 If RRO Themes stick around for the final (first public non-Beta) release of Android O, it'll be another Pixel-like move by Google. It'll be another move toward an operating system that's uniquely Google, and not necessarily open source and available for every manufacturer under the sun. In the long-term, that could mean that we wont have Android forever.
In the short term, it probably means that Google will continue to push their "Be Together. Not the Same" campaign, but not necessarily so much about different smartphone hardware. Instead, Google's future would push the possibilities in Android being different for every person, software-side.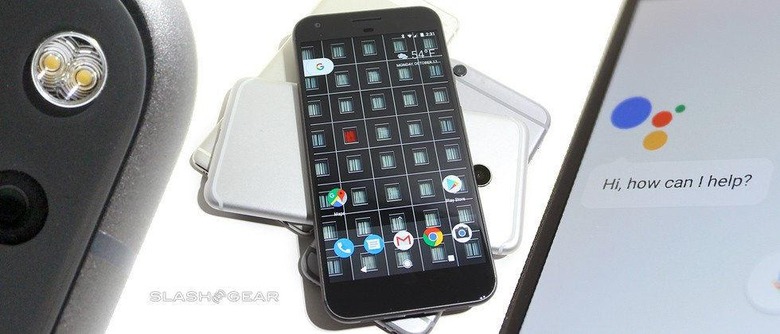 Inside the Google Pixel 2, Pixel 2 XL, and Pixel 2 XXL, there'd be a smartphone for everyone – all from Google. Each of these devices would be very similar to one another on the outside, but inside, everyone would get the feeling they've got a whole different experience with their own theme. Over the past few years, smartphones have been converging on one basic design – this might be Google taking advantage of that smartphone singularity.