Google adds WebRTC to Chrome as Skype threat rises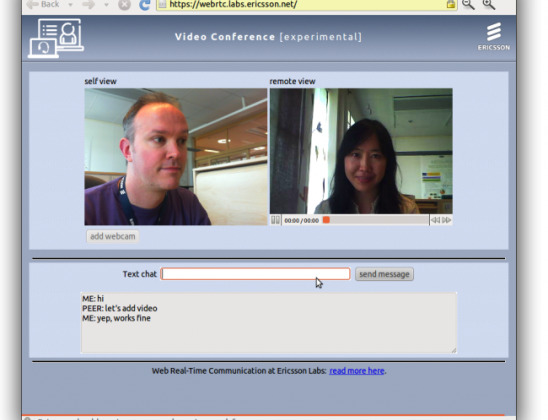 Google is baking WebRTC browser-based voice and video call support into its Chrome browser, adding fuel to rumors that the company is looking to take on Skype and other VoIP services with an install-free alternative. WebRTC, as we reported earlier this month, is an open-source project intended to put voice and video chat into the browser in a way that can be easily implemented by third-party developers; Google has already begun the process of switching Google Talk from from iSAC to the new standard.
News that Chrome was also in line was confirmed late last week, with Google software engineer Henrik Andreasson announcing its inclusion to browser developers:
"Our goal is to enable Chrome with Real-Time Communications (RTC) capabilities via simple Javascript APIs. We are working hard to provide full RTC support in Chrome all the way from WebKit down to the native audio and video parts. When we are done, any web developer shall be able to create RTC applications, like the Google Talk client in Gmail, without using any plugins but only WebRTC components that runs in the sandbox." Henrik Andreasson, Google
Google used technologies acquired from GIPS in 2010 to build WebRTC, and is looking to build the system into a set of open standards for other browser producers to adopt. For users, there'd be no plugins or apps to install, only real-time voice and video communications supported from within webpages and web-aware apps.
As we suggested recently, with a little work Google could implement WebRTC – along with other systems – in its Google Talk platform, and blow Apple's iMessage and FaceTime out of the water.
[via CNET]