Goodbye CES 2013: It's been fun!

This year at CES 2013 we took on the full gamut, everything from ultra HD televisions to smartphone cases, and all things good in-between. While we'll be presenting several CES wrap-up posts for you over the next few days so you can get caught up in a collection of nutshells, we'd like to take the opportunity here to say thank you to all of the individuals, companies, and institutions that helped us make it easy to present all the newest innovations to you, the readers.
What we've seen this week is a wide variety of devices, services, and events that collectively give us a basic idea of what we'll be seeing from developers, manufacturers, and creators of all kinds over the coming set of months. CES 2013 has presented the usual undeniably intense next-generation in televisions, too massive to use, more accessories than we'll ever have time to use, and whispers of this Spring and Summer's mobile device offerings.
NOTE: We brought more people than the photo above suggests, but planes take off early, and it's rare you get a minute to take a photo with the SlashGear truck!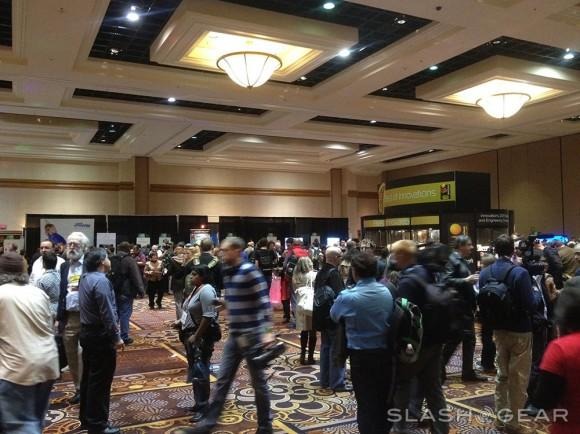 Interestingly enough, we only saw a few devices in the mobile market that we'd not seen before. Groups like NVIDIA and Lenovo presented smart mobile devices while Samsung, LG, Nokia, and Motorola all but abstained from the "CES reveal" method. Instead they stuck to their refrigerators, software upgrades, and re-commitments to the devices they've already got out.
What we're expecting from the companies that did not present (only represented) is either a big showing at Mobile World Congress (next month) or their own device reveals spattered throughout the coming weeks. We shall see soon enough!
So for now you'll want to head to our massive CES portal for everything CES 2013 and stay tuned to SlashGear for a set of wrap-up posts you wont want to miss!