Gogoro's Newest Investments Comes From Panasonic And The NDF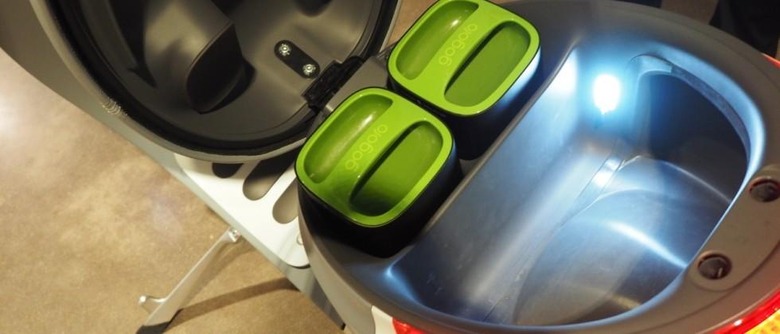 The folks at the electric battery and scooter company Gogoro have announced a new round of investments from Panasonic and the National Development Fund of Taiwan. Both of these investors are significant, as one provides battery tech for the company, and the other is part of the government of the country in which Gogoro's first release of electric scooters has taken place. There, in Taipei, Gogoro's pilot market has taken off with flying colors.
Panasonic has invested in companies that need batteries for many, many years. One very significant company, in this case, is Tesla. Panasonic invested $30 million into Tesla Motors all the way back in November of 2010. Fast forward to July of 2014 and Tesla and Panasonic have begun plans to start a Gigafactory. Fast forward to October of 2015 and press are so interested in this factory, they're committing battery to get photos of it.
Gogoro has gotten off to a pretty awesome start, what with an approximately 90% market share for electric scooters in Taipei, (5% of ALL scooters in the area), 2,000 scooters on the market since their launch in early August, and 90 public chargers (GoStations) in Taipei right this minute.
Now in addition to Panasonic investing, the National Development Fund (NDF, 國發基金) is bringing a cool $30M (USD) in investment money to the company to help it expand. This investment was made to encourage more than just scooters, said National Development Council Vice Minister Lin Huan (林桓) to the Taipei Times, "Gogoro is not a traditional company that only sells electric scooters. It is an innovative company that provides smart energy solutions and we think the fund should support such a company."
This is part of the total $130-million (USD) in fundraising announced this month that also included Japan's Panasonic Corporation. Panasonic stands to profit from the manufacture of batteries, while the bulk of the bike is manufactured in Taiwan.
Stick around our Gogoro tag portal for more. If this investment round is any indication, expansion is afoot!