Gogoro Smartscooter pre-orders begin shipping tomorrow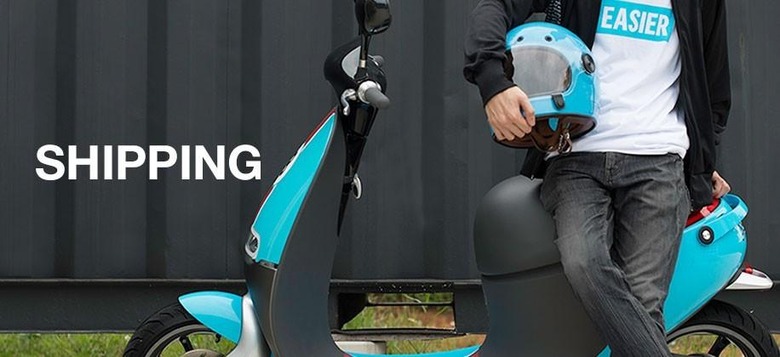 The company behind the Gogoro Smartscooter announces their intent to ship pre-orders as of this week. Customers that ordered the Gogoro Smartscooter earlier this year on pre-order can expect their shipments to begin as early as tomorrow. Just so long as they live in Taipei. As for the rest of the world – not just yet. First cities will need official "GoStation" recharging points, complete with plug-ins to service the machines. Then we can be on our way to fully electric scooter cities!
Earlier this year we got the opportunity take a peek at Gogoro at CES 2015. There we found their take on the restructuring of urban mobility so compelling, we made them one of our Best of CES. We awarded them them with "Best Disruptor" for their plan to take the urban transportation ecosystem by storm with rechargeable batteries and a citywide set of charge-up stations to boot.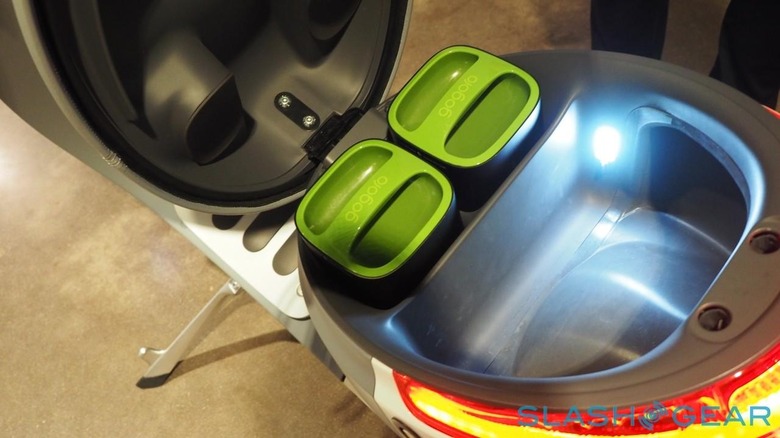 Below you'll see our hands-on video with Horace Luke, Gogoro's CEO and Co-founder. Since we first saw the scooter and the idea behind an electric interchangeable battery transport machine, prices and pre-orders popped up.
Gogoro priced the first run of these scooters at 128,000 New Taiwanese Dollars – in USD that's right around $4,140. Considering the amount of cash one would spend on gasoline instead of battery power – and some Taiwanese government subsidies – Gogoro suggests that the price is actually lower than a standard gasoline scooter over the course of two years.
We'll have to see about that once their ecosystem expands enough to cover our US-based cities. Cross your fingers.