Gogoro gets go-going: First EV scooter pilots revealed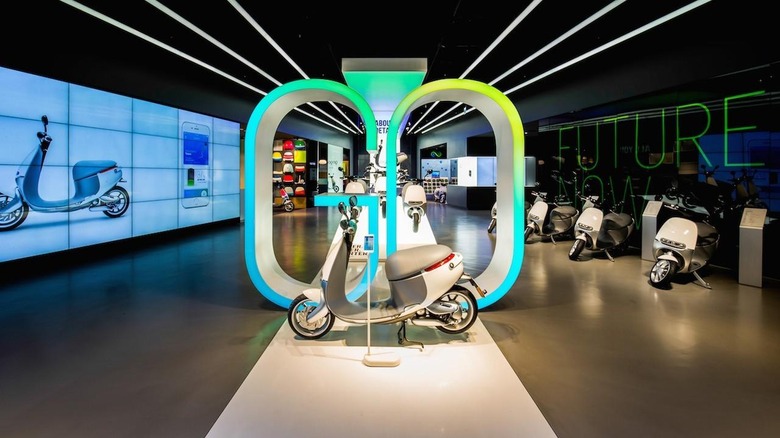 Electric transportation company Gogoro has announced its first pilot cities for its Smartscooter, with EV trials kicking off in Taipei City and New Taipei City this summer. Revealed at CES in January, the Gogoro Smartscooter promises up to 60 miles of driving on a single charge, at which point its removable battery packs can be simply swapped out at a Gogoro Energy Network "Go Station" rather than demanding to be plugged into the wall. I caught up with CEO Horace Luke to find out more.
To say Luke and his team were blown away by the amount of interest in Gogoro after CES is an understatement. The project grabbed multiple awards at the show – including from SlashGear, winning our gong for "Best Disruptor" – and the company's inbox was subsequently flooded.
In fact, Luke told me, he had more than 230 inquiries from around the world, with cities like San Francisco, Los Angeles, New York City, Milan, Rome, and Paris all wanting to know, "can we be the pilot?"
Instead of North America or Europe, however, Gogoro turned to Taipei; specifically, its capital Taipei City, along with New Taipei City. While that may seem an odd choice, according to Luke it makes sense on several levels.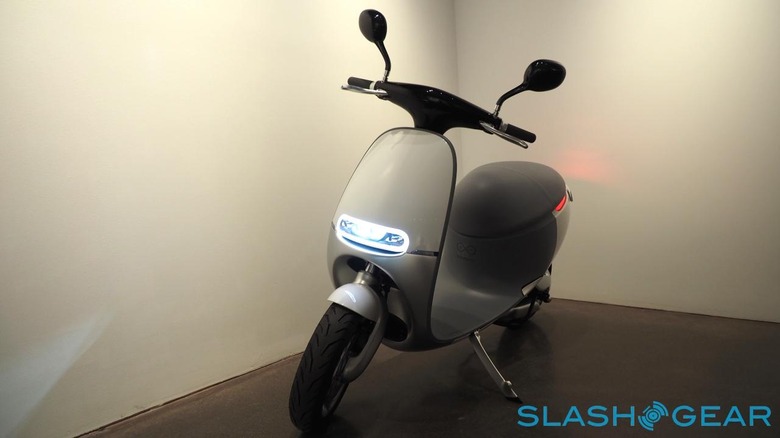 "Most people might not know how progressive [Taipei] is," the company co-founder pointed out to me, flagging a number of criteria that the Taiwanese cities rated highly on. For a start, residents are traditionally early-adopters of smart city technology: there's already a ubiquitous NFC payment system, for example, which can be used in stores, for parking, on public transportation, and even for healthcare.
Meanwhile, connectivity adoption has been high, and people in Taipei are already familiar – and comfortable – with the cloud. Taiwan has 15 million scooters already, Luke says, which when you discount the very young and the elderly, works out to around one per person.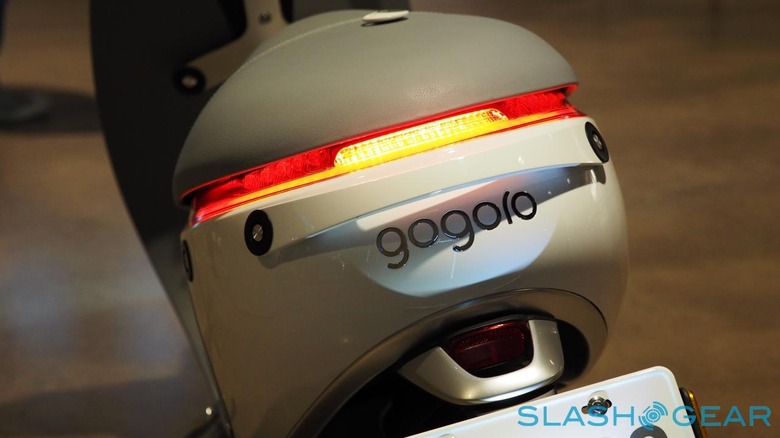 As a result, the Taiwanese government is keen to explore ways to get riders off heavily-polluting traditional two-stroke scooters, and onto something more sustainable like Gogoro's Smartscooter, which is zero-emissions.
There's also a logistical edge to the pick. "Being able to do this test in our backyard means we're able to do that much more responsively," Luke pointed out, since Gogoro already has around 360 employees in Taiwan. That'll be vital as the company builds out infrastructure.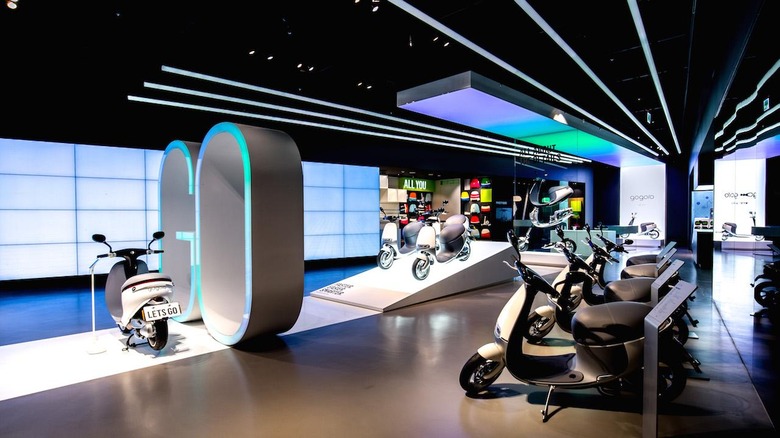 It's that infrastructure which might present the biggest challenge. Luke is launching a Gogoro Experience Center – "think of it as a cross between Nike Town and a regular shop," he told me – in Taipei's Xinyi shopping district, where potential riders will be able to check out the Smartscooter, see the customization options, and eventually order one themselves.
Accompanying it, though, will be a network of Go Station battery-swap points. There, owners will be able to switch out the two batteries in their scooter for a fully-charged set, with wireless connectivity inside the packs keeping track of how much travel each person has been doing, where they are in their battery subscription, and other metrics.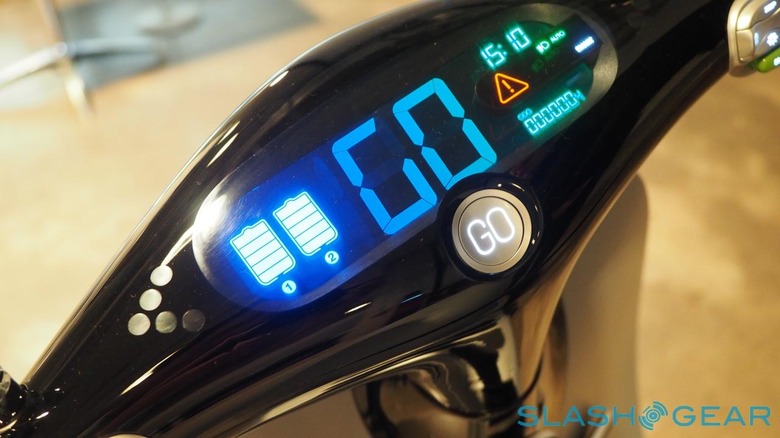 Luke wouldn't say exactly where each Go Station would be, nor indeed how many Gogoro plans to install, though did explain that the goal was that riders would never be more than "a couple of blocks away" from a re-juice.
Similarly, pricing – for the scooter and the subscription – will be announced closer to the summer launch. There are a few perks already confirmed, however: Smartscooters will get reserved parking in the best positions on public lots, and the government plans to subsidize the costs involved.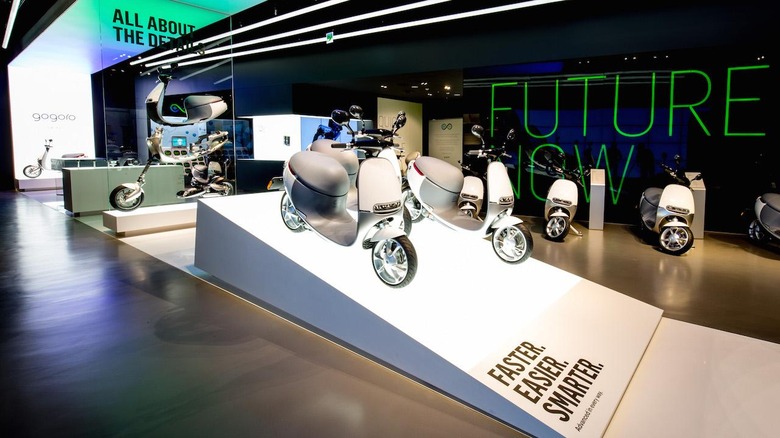 Before the big roll-out, there'll be a beta rider program. Gogoro is deploying 100 scooters to gather around 100,000 hours of riding data over the course of April through June 2015, "to work out the kinks" as Luke describes it.
"We're inviting 100 beta users to basically go and beat up our system," the chief exec joked. While Gogoro already has some people in mind for the first spots on the program, the other will be filled by the public: visitors to the Experience Center will be able to apply on-site, and the company will pick a lucky few based on their projected riding patterns, the likelihood that they'll be near the first Go Station points, and how vocal in their feedback they'll be.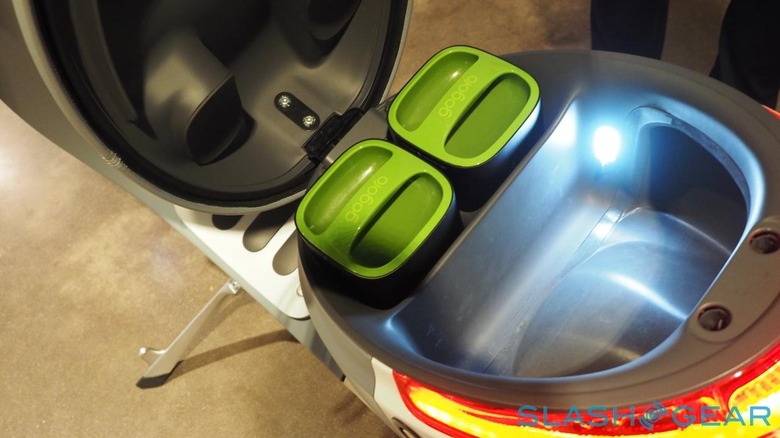 Given Gogoro had already admitted that the battery packs have more potential applications than just the Smartscooter, I was curious whether the company had received inquiries from other car firms. Something like Toyota's i-ROAD leaning trike, for instance, seemed an obvious opportunity for the battery tech.
Luke wouldn't be drawn on details, however. "The interest level is very broad," communications chief Jason Gordon conceded to me. "We were very surprised by the quantity and diversity of business interest."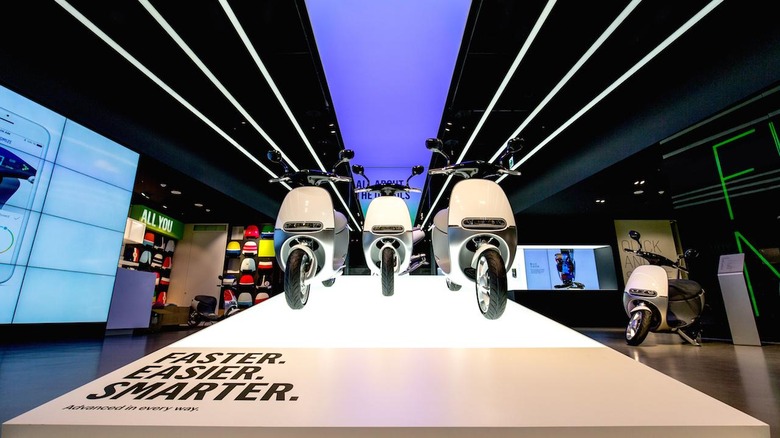 Much will depend on how Gogoro is priced. The hardware is certainly well-designed – as we discovered when we rode the Smartscooter ourselves – and the battery pack technology certainly have broad potential if the company can push them as a more widely-used standard.
If the price is right, for bike and for power, then Taipei City and New Taipei City may only be the first urban locations to fall for Gogoro's charm. We'll know more as the summer launch of the pilot program gets closer.