GM's Cruise self-driving cars are mass-production ready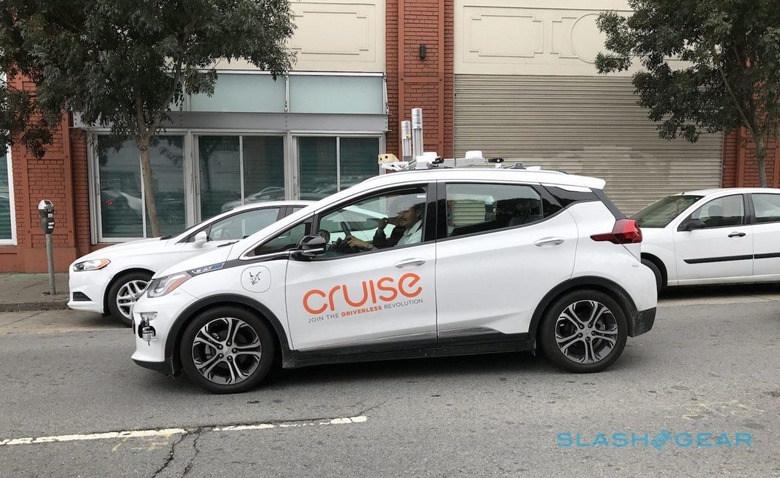 Cruise Automation, GM's self-driving car company, has a new model and a plan for production, it has announced today. The new Cruise car, its third-generation, is based on the Chevrolet Bolt EV and will come equipped with all of the necessary hardware for real-time navigation without relying on a human driver. However, though the vehicle is being described as Cruise's "first production design" it won't be ready to drive itself quite yet.
Although Cruise says its new Bolt EV variant is ready for production at scale, that's only the hardware. The software, meanwhile, will have to follow on later, and depends on more than just the expertise of Cruise's coders. It will, indeed, demand regulatory improvements and all the relevant laws for autonomous vehicles to co-exist on the streets with traditional cars.
Still, it's a considerable step forward. The as-yet unnamed vehicle has been designed with complete redundancy at its core for the self-driving systems. Should any part of them go down, the autonomous Bolt EV is designed to fail gracefully rather than calamitously.
According to Cruise Automation's CEO and founder, Kyle Vogt, roughly 40-percent of the car's components are new, versus the stock Chevy Bolt EV. In many ways it's visually identical to the current all-electric car, too, including its cabin controls. That means despite being capable of autonomous driving it'll still have a steering wheel.
Responsible for producing the new Cruise car will be GM's Orion, Michigan plant. That's already begun manufacturing Bolt EV autonomous prototypes, which the company has been using for some months in internal testing on the streets of San Francisco. Select employees have been able to book rides in a self-driving Bolt EV based on the previous-generation platform, using the cars both for the commute to work and for leisure purposes.
Dubbed "Cruise Anywhere", the service is yet to open up to users outside of the company. It also still has a human operator behind the wheel, to ensure that if the systems can't handle a situation then someone else can step in. That – like the physical steering wheel and other legacy controls – is mandated by autonomous car testing permits.