Chevrolet Triples Self-Driving Bolt EV Fleet Amid Accelerated Roll-Out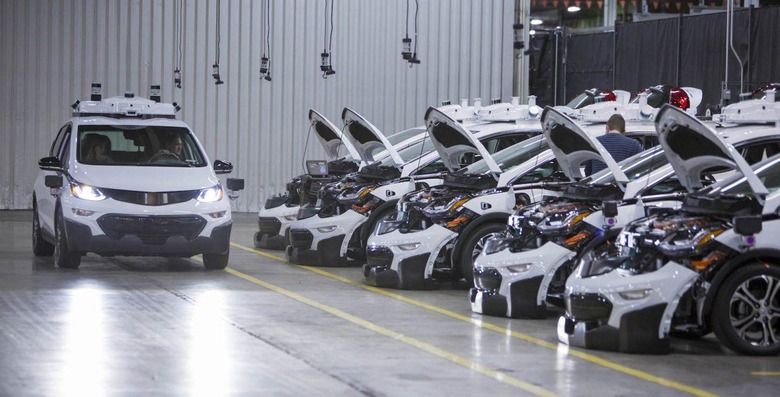 130 new autonomous Bolt EV test cars have rolled off GM's production line, the automaker has announced today, each fitted with the new version of its self-driving hardware. The expanded Chevrolet fleet will join the 50+ current-gen autonomous Bolt EV cars which GM has already been using to refine its self-driving platform. They're currently navigating the streets in three US states.
The cars are based on GM's regular Bolt EV. That's an all-electric hatchback, with 238 miles of EPA-certified range. For autonomous purposes, the car is customized with LIDAR laser rangefinders, extra cameras and other sensors, and new processing power to crunch all the data in real-time.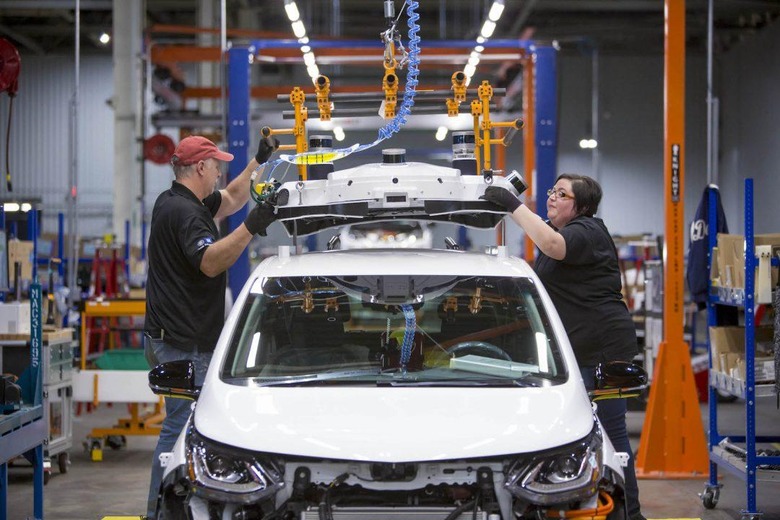 Cars have been in testing – in association with Cruise Automation, the self-driving startup GM acquired – in San Francisco, CA; Scottsdale, AZ; and Detroit, MI. Trials on public roads began in June 2016. GM has also cut a deal with ride-sharing firm Lyft to work on the technology together, with the eventual goal of deploying autonomous cabs out into public service.
What's really important, though, is not just what the autonomous Bolt EV are being built with, but how they're being built. GM was the first automaker to assemble its self-driving prototypes at a mass-production facility, rather than in a more boutique operation as might commonly be the case for small-run vehicles. That takes place at the Orion Township plant, which started the next-generation production run in January 2017.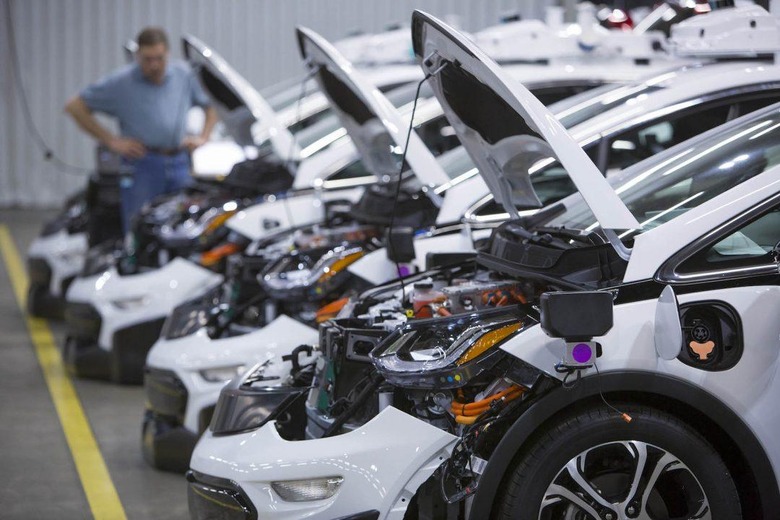 While the numbers involved may still be small today, it's part of GM's vision for shifting autonomous vehicles into the mainstream down the road. "To achieve what we want from self-driving cars, we must deploy them at scale," Kyle Vogt, CEO of Cruise Automation, said of the milestone. "By developing the next-generation self-driving platform in San Francisco and manufacturing these cars in Michigan, we are creating the safest and most consistent conditions to bring our cars to the most challenging urban roads that we can find."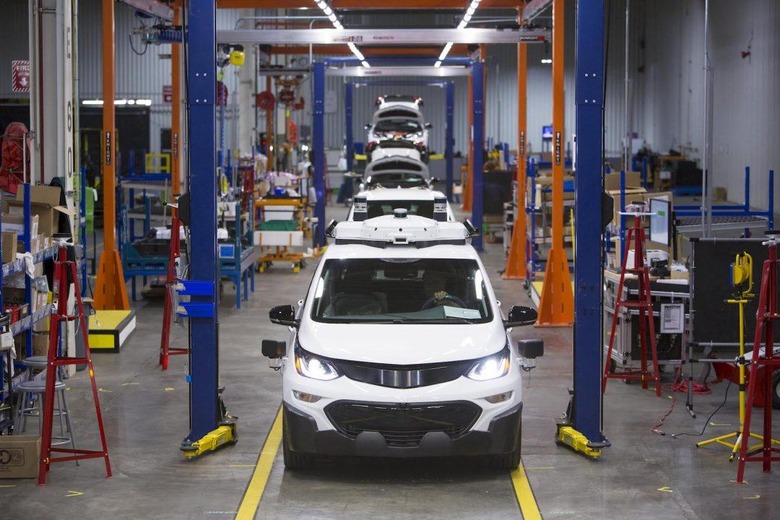 That's still some way off, of course. However GM has also opted to accelerate availability of its regular Bolt EV. Though the car was always planned for a roll-out across all fifty states in the US, that was a staggered affair. Now, Steve Majors, marketing director for cars and crossovers at Chevrolet, told Automotive News, the timescales are being shortened.
NOW READ: 2017 Chevrolet Bolt EV Review
In fact, nationwide orders for the Bolt EV began on June 1, he confirmed. Delivery across the US will be rolling out by August. Among the factors which enabled that was faster than expected installation of training and maintenance upgrades at dealerships, as well as the mandatory installation of DC fast-charging stations that Chevrolet required.