Gmail "categories" update arrives on iOS to join desktop and Android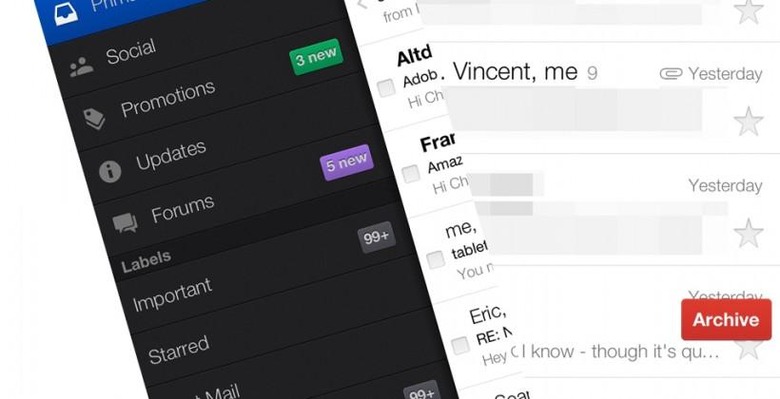 Now that the Android version has officially (past the APK, even) arrived on smartphones, tablets, and in web browsers for all [Android] devices, Google's iOS edition of the new category-laden Gmail has been pushed to iPhones, iPads, and iPod touches galore. This update brings largely the same experience to Apple's mobile operating system that we saw yesterday with Android, here offering up Google's new integration of pre-baked categorization of your email. This update, like all others, is a free update and requires the user to tap "update" in the App Store to make it real.
Once this newest edition of Gmail is downloaded or updated in the users device, another step remains – possibly – before new features can be seen. If you've got an Android device and decided to update your desktop edition of Gmail yesterday, you'll be good to go. Otherwise you've got a couple more taps or clicks before you're in action.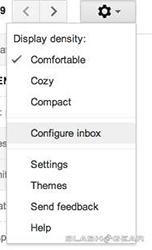 Activating this new "categories" update to Gmail begins in a web browser in desktop mode – this is normal if you're on a notebook or desktop machine – where you'll have to find the little gear icon in the upper right-hand corner of your screen. Clicking or tapping that will reveal a list of options, one of which is "Configure inbox."
Selecting "Configure inbox" will activate the "new inbox" for your account. This update brings on all the lovely categorization and archive features outlined late last month, and a guide will be provided for you if you're unaware of your new abilities. From here you can mess around with customization or you can head straight back to your iOS Gmail app.
Once you've got that gear/configuration combination done, the Gmail app just downloaded by you will be showing up with all the new features you can handle. This may take a reboot – close the app, double-click your home button, press and hold down the Gmail app icon in the app switcher dock, let go, and tap the little X in a circle. Relaunch Gmail and you'll be set.

This new interface works with several built-in categories including Social, Promotions, Updates, and Forums. It's recommended that you stick with these categories for a while to see how they suite you before you go on customizing your way through to new oddities. What you should aim to customize, on the other hand, is your notifications.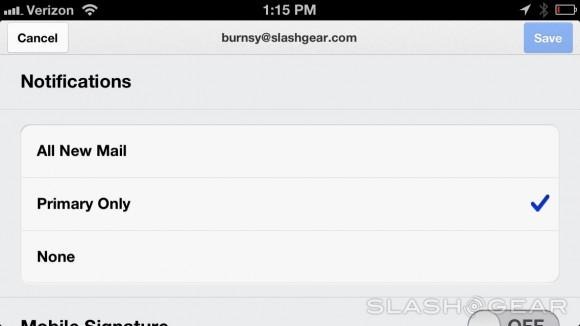 Gmail now allows you to be notified by "all messages, only important messages, or none at all" – and not just universally. You can change your notifications profile based on each different Gmail account you've got hooked up.