Gmail update brings automatic, customizable inbox sorting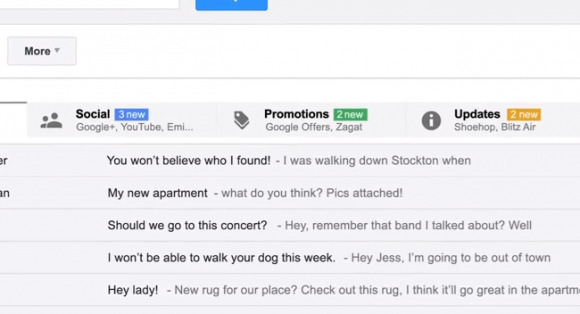 Today Gmail will be appearing with an update on several platforms, each of them allowing the mail environment to sort your messages automatically. This update includes several pre-set categories such as Social, Promotions, and Updates, but can be edited and customized according to the users' preferences.
The new tabs effectively act as separate inboxes for users and are entirely optional – once they appear, they can be turned off in favor of Gmail's more traditional all-in-one setup. Individual emails inside the main, single email inbox as well as the new categorizes sets can be further marked by Labels – this ability having been part of the Gmail experience in the past, as well.
This update has the potential to effectively sort spam instantly – what remains to be seen is if the algorithms Google has put in play are as slick as they appear in the first promotional video the team has revealed.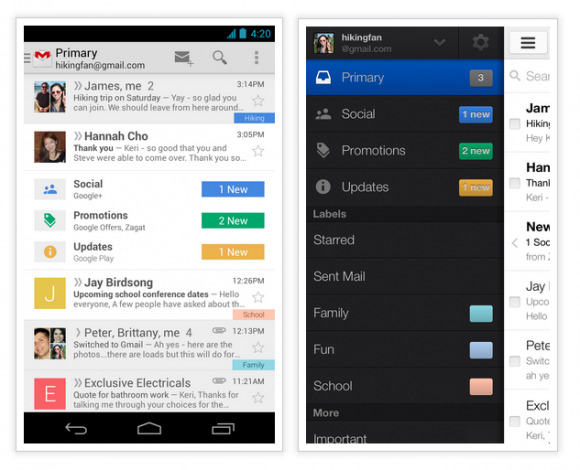 While the Gmail team has noted that this experience will begin rolling out to users today, they've also made clear that "the next few weeks" are included in the rollout period. This means that for desktop, Android, and iOS, your update might come today, or it might come two weeks from now – we'll just have to wait and see.
For those of you wishing to get in on the action as soon as possible, you're to have a peek at the little gear icon in the upper right-hand corner of your Gmail page on the web browser version of the email client, and from there click "Configure inbox" when it appears – it might not be there yet, but the Gmail team says it will be soon.
SOURCE: Gmail