This is GM's fix for EV charging headaches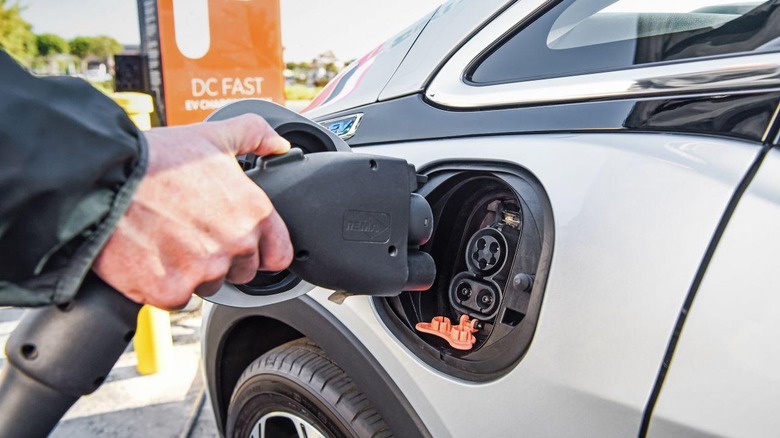 GM is building a simpler way to charge its electric cars, cutting through the confusion of multiple charging networks. What the automaker isn't going to do is echo Tesla or Volkswagen-owned Electrify America and build a charger network of its own. Instead, GM plans to integrate its vehicles and its services more tightly with existing third-party charging infrastructure.
There's some form there already. Back in April, GM inked a deal with EVgo for a dedicated DC fast charge network for the Chevrolet Bolt EV. However, that was for use by drivers on GM's Maven car-sharing platform, not for regular EV owners.
Now, though, it's those individuals who are getting some attention, and Chevrolet is looking further afield than just one charging network. A deal with not only EVgo but ChargePoint and Greenlots will see charger data and access brought together into a single platform for Bolt EV drivers.
For example, the myChevrolet app for iOS and Android will be able to show the real-time status of individual charging stations, so that users will be able to see whether the location they're headed to is in use, out of action, and compatible with their car. Rather than requiring Bolt EV drivers to have to register three times, individually with each charger network, Chevrolet plans to create a single interface in its app that deals with all of them.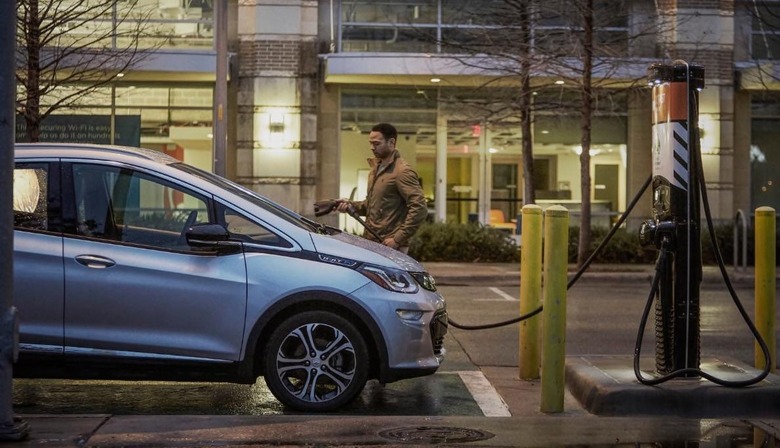 Once that's in place, the charging process could get even easier. One possibility Chevrolet says it might developer is starting the charging through the app, rather than needing to swipe a membership card as is currently required. Of course, what we're really hoping to see is a Plug&Charge technology such as that which Electrify America said earlier this week that it would implement. That way, simply plugging the charger into the socket on the car is enough to authenticate the account, authorize the session, and get the EV charging.
While the functionality is focused on the Bolt EV for the moment, that's probably because it's the only model in General Motors' overall lineup that would really benefit from it. Where things get interesting is when the automaker's next EVs come down the pipe. That will see GM's other brands get involved.
This morning, GM confirmed that it would be Cadillac that debuted the automaker's new, all-electric architecture. Flexible enough to power front-wheel drive, rear-wheel drive, or all-wheel drive vehicles, it'll also be able to cater to different battery pack sizes for varying range. GM chairman and CEO Mary Barra, though, did describe 300 miles as the range sweet-spot.
Addressing the charging headache is a big deal for any company with realistic ambitions in the EV space. Tesla's strategy of building out its own Supercharger network is one route; Volkswagen's approach, with Electrify America, is another. Given the latter operates as a standalone entity, there's nothing to say that GM couldn't add that network to its list of supported charging systems in the future, too.
If all goes to plan, GM says it expects to have the deals with EVgo, ChargePoint, and Greenlots finalized by the end of Q1 2019.