GM 200 mile EV compact to challenge Tesla Model E teased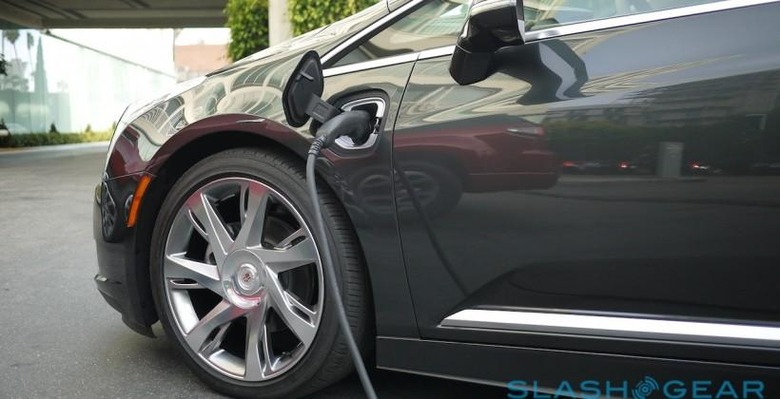 GM is working on a new compact electric car for 2016, expected to cost around $30,000 and use a similar range-extending generator to the Chevrolet Volt and Cadillac ELR. The project, currently unnamed and with no confirmation of which GM-owned brand it will launch under, has a target electric-only range of 200 miles, outgoing GM CEO Dan Akerson told Bloomberg Businessweek as he hands over the reins to new chief exec Mary Barra.
The car will be "similar to the Volt" Akerson confirmed, which uses an electric motor and batteries to drive the wheels, but has a gas-powered engine which can be used to recharge the system on the move. The gas engine never directly drives the Volt, therefore, but is used as a portable power station which GM describes as a "range extender" rather than a hybrid like Toyota's Prius.
GM used a similar system on the new Cadillac ELR which we drove last month. Set to hit showroom forecourts next year, the luxury coupé has an electric-only range of around 35 miles, but with a full tank of gas that can be pushed to as much as 345 miles, Cadillac suggests.
Cadillac ELR first-drive:
Details on the new GM electric vehicle haven't been publicized, though the company's electric-only ambitions are considerably greater than today's vehicles. Whereas the Volt can manage a roughly 38 mile trip on battery power alone, Akerson suggests battery chemistry improvements, among other things, could see the new compact car deliver more than five-times that amount.
That's before you factor in the generator, which could be powered on gas, diesel, or natural gas, GM says. The outgoing CEO describes the project as "a moon shot" intended to "surprise the competition" when it launches.
The company isn't alone in its EV ambitions, however. Toyota is looking to hybrid and all-EV cars as it targets 5m sales across manufacturers in the US by 2016, while Tesla is working on the "Model E" EV-for-the-masses expected to be revealed in early 2015.
Back in August, outspoken Tesla CEO Elon Musk said that the company's Model E goal was a 200 mile all-electric range. However, the car isn't expected to have the backup generator flexibility that GM's work-in-progress will.
VIA Auto Evolution